Why choose Sarah Slavik to photograph your wedding?
"Who we are is the most important thing about photography."
Sam Abell, American Photographer
A photography portfolio itself should speak for the photographer, but also allow me a few moments to explain the philosophy behind my wedding photography business.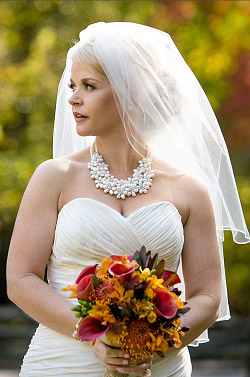 Experience Driven
My goal is to give much more than a set of beautiful wedding photographs. Let me provide you with a 'red carpet' experience.
Being Personal
I love to go the extra mile and connect with my clients on a very personal level. I am ready and happy to learn as much as I can about you, your families, and your wedding venue to tailor my photography coverage to your vision. I consider myself to be friendly and easy-going. After all, we are going to spend an entire day together.
Being Fair
I offer transparent wedding photography collections (packages) that are clear with no hidden costs. All options are discussed before the signature of your wedding agreement with no hard sell practices involved. All collections include ownership of enhanced high resolution digital files.
Doing my Homework
I work very diligently to exceed the expectations of our clients. When shooting at a location for the very first time, I always scout the venue prior to the event so as to arrive prepared with an attractive photography scenario. I invest many hours in wedding theme research, pre-wedding and album consultations, and meeting with other vendors, etc.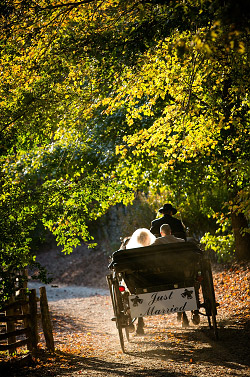 Being Efficient
I value your time. Unless requested otherwise, I won't delay the flow of your wedding and arrange artificial situations to take photographs. I'll observe and quickly capture the essential moments.
Being Approachable
You will receive my cell phone number from the very first moment, and you'll be encouraged to call me anytime when you need an immediate answer.
Open Showroom/Studio
You are always welcome to come for all pre and post wedding consultations at my studio and showroom located in Kennesaw, just northwest of Atlanta.
Full-time Professional
Although I adore my job as much as if it were only a hobby, I am a full-time professional wedding photographer. Many hours are spent throughout the week, as well as on weekends, to capture and fulfill your wedding memories as timely and beautifully as possible.
Passion
Wedding and portrait photography is my life. I am so pleased that my job is also my passion. Every day, I study and practice new techniques and discover endless creative ways of expressing the couple's ultimate perception of their wedding day. I come to each weddingready to share my enthusiasm, creativity, and expertise.
Back to:
Wedding Photography Directory