Questions you might ask when choosing a wedding photographer
What's your primary style?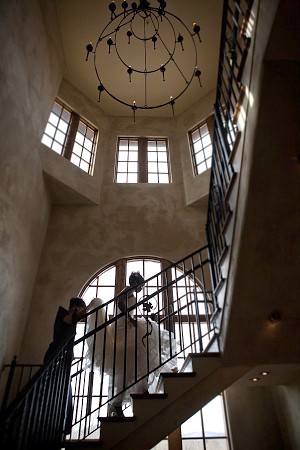 I feel my style is very photojournalistic. I love observing your wedding, paying attention to what is happening and is about to happen, and being ready to capture it as creatively as I can. Most couples also want to have a series of more traditional portraits; I am happy to accommodate their tastes. My rule is to let the wedding flow and to interfere as little as possible.
How prepared for problem-solving are you when you come?
I use state of the art, professional equipment. I've also learned that during weddings, various situations just naturally arise. For this reason, I've taken to carrying all sorts of "problem-solver" items such as safety pins, kleenex, bug spray, a pocket knife, scissors, etc., and thus will ready to help you solve any such situations.
Do you shoot in color or black and white? Or both?
Put simply—both. I shoot everything using digital cameras that are set to produce color RAW files. Any picture from your wedding can be later converted to black and white. Sometimes I feel that some pictures look better in black and white, and therefore I convert them for your initial set of previews. Usually this involves pictures taken under difficult lighting conditions or pictures containing distracting elements where a conversion to black and white makes the distracting object virtually disappear. You may also tell us which of the pictures you would prefer in black and white in your final set.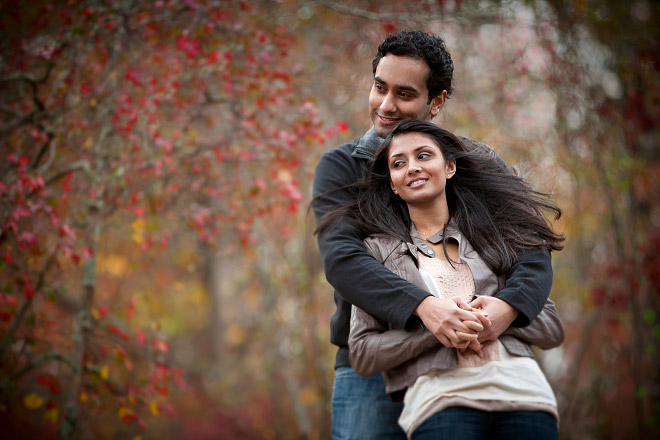 How do you help coordinate my wedding day?
It depends on how you want me to do so. If you have your own wedding coordinator, I would love to talk to them about your plan and point out to them several key points and moments that will be the most important for your wedding photos. If you'll be planning and organizing your wedding on your own, I will be more than happy to help you organize the flow of your day. Keep in mind that for something you'll be remembering for the rest of your life, a wedding is actually rather short: they only last between 5 and 8 hours! Thus, I feel that good organization is key in order for you to get the most of your day and keep your guests happy.
What kind of input can we have on the direction of the shots? Can we give you a shot list to work from?
Some photographers do not accept lists of desired pictures. However, with Sarah Slavik Photography, a list like this can be the main subject of your pre-wedding consultation, which we usually schedule one month prior to your wedding or right after your engagement portrait session. We will give you a recommended list of wedding-scene photographs to obtain, and you may add yours. If you wish, we can mail you the list before your pre-wedding consultation, so you can arrive ready with more ideas.
Another question you might have is how much we stick to the list. We usually get between 95 and 100 percent of the desired shots. But please, don't be surprised if a shot happens to be missing. In most cases it either was a tradeoff that let us not break the flow of your wedding or was a case where we could not catch the person to be photographed at the right moment.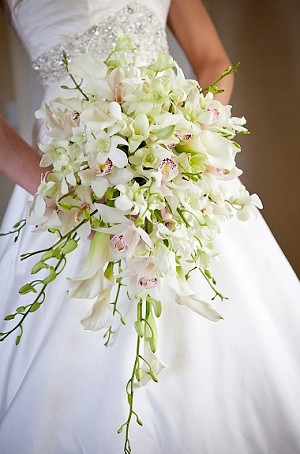 How many photographs are taken?
I take around two thousands pictures for a wedding of typical size and length. We narrow these down to approximately 600 for your previews and the set of final photographs that you will get from your wedding. The excluded photos simply are not representative of our work. We exclude the bad photos, the duplicate shots that we use to ensure we have at least one superb photo for each most important moment and each formal portrait, and all unflattering photos. In our experience, 80 to 120 carefully selected and well-ordered frames can fully tell the story of a wedding day. For your wedding album, we recommend using between 80 and 100 photographs.
Are you the one who will actually be taking our pictures?
Yes! On your wedding day, you will see Sarah Slavik (and a second photographer if you choose to have one) lovingly capturing one of the most important moments in your life.
Who would shoot if you got sick on the wedding day?
We cooperate with several other photographers in our area. If all our cooperating photographers were booked for your wedding day, we would advertise a last-minute job on Digital Wedding Forum, an closed on-line community of professional wedding photographers.
How will you be dressed?
I normally wear black formal attire. But if you have your own preferences, just tell me during your pre-wedding consultation. Naturally, at LDS weddings I respectfully arrive in a white shirt.
Are you a member of any local, state, or national organizations?
In 2005, our studio became a member of Professional Photographers of America (PPA), the biggest national association for professional photographers, focused primarily on portrait and wedding photography. We are also members of Digital Wedding Forum (DWF), an association of aproximatelly 5000 wedding photography professionals. In January 2008 we became members of Wedding & Portrait Photographers International (WPPI).
In January 2010 we got accepted into the Wedding Photojournalist Association (WPJA), an international, membership-based organization representing talented professional wedding photographers with strict membership standards regarding image quality and content, creativity, technical skills, and business ethics.
How often do you update your skills by attending seminars, lectures, and classes?
Several times a year. Every year, I attend a national professional convention like DWF, PPA, WPPI, or PMA. Such conventions come with extensive educational programs included. I also visit local seminars (road shows) organized by companies involved in the photography business. Living in one the major US metropolitan areas gives me numerous opportunities here! But the foundation of my photography education has always been continuous self-study and hard work.
What new ideas have you implemented recently?
I'll just mention a couple of the main ones here. I mastered several creative techniques making use of off-camera flash that make such a difference in low-light photography. I learned how to optimize my movements during the ceremony and reception. This enables me to capture most of a wedding's unique moments while being even less obtrusive than before. I also focused on perfecting formal portraits and capturing subjects' natural expressions more effectively. In 2010, our studio began incorporating the video light for night portraits of the bride and groom. 2011 was the "year of natural light". We studied and practiced techniques of finding and incorporating directional natural light in portraits and candid shots for their better impact. In 2012 and 2013 we focused more on artistic "feel" of photographs. Our 2014 was marked as back to photojournalistic basics.
How many weddings have you photographed?
Between 25 to 30 brides invest their trust and hire Sarah Slavik Photography to photograph their wedding. In 2013, our studio photographed 42 weddings.
When will you start and how long will you stay?
I always plan to arrive at least 60 minutes before the scheduled time. This extra hour is not counted towards your package. It just gives me time to unload equipment, get the feel of the place, and get ready for capturing your arrival at the wedding place while not yet in your formalwear. For weddings out of town, I arrive two or three hours early to scout the location and get my shooting plan into shape. I will stay until the time stated in the contract. If you have ordered coverage shorter than your wedding, I will make sure you're informed before we start packing and loading our equipment.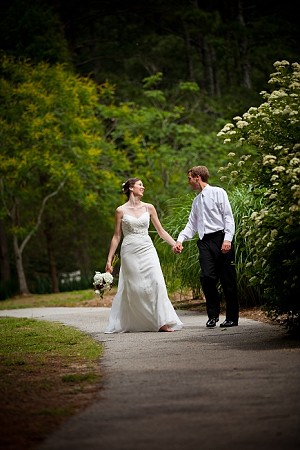 What kind of equipment will you bring with you? How intrusive will lighting, tripods, etc. be? Do you have tele-photo and wide-angle lenses?
I will bring at least three cameras, Canon EOS 5D mark III and Canon EOS 5D mark II. We have several prime and zoom lenses, from wide angle 16-35 to tele photo 70-200. I use one or two an off-camera flash units on a light stand during most of the outdoor portraits and, if the venue manager and client agree, during the reception as well. I do all I can do to avoid using lights during the ceremony.
Is your back-up equipment the same quality as the primary equipment?
To some extent, yes. My backup cameras are older than my mainline cameras. I have six lenses, of which none are the same, but the main working zooming range is covered by two or three of them. I do feel that even our backup gear is sufficient for professionally capturing the story of your wedding day.
Can we buy the negatives or digital RAW files from you?
This used to be one of our most frequently asked questions. We've listened to the voice of the market and now include a full set of high quality digital photographs in JPG format, from which you will be able to order prints on your own, in every package at no extra cost. In the past, the set of high-resolution files was available for an additional fee.
How do you edit the photos? Which programs do you use?
Currently, we use Adobe Lightroom 4.4 for selections and color corrections, Adobe Photoshop CS6 for fine edits, Zoner Photo Studio 13 for photo-management, and Zenfolio for on-line galleries. Our typical post production of a wedding includes 6 steps: selection of keepers, reordering and re-compositions (crops), color corrections and color enhancements, initial album design, album design revisions, and fine album edits. After your final approval, the files are used for book and print production.
How long does it take to get the previews back, thank-you cards, finished album, prints, etc.?
In most cases your previews will be online within two weeks after your wedding. Understandably, this might be longer if we photograph two or three weddings in a row, like on a consecutive Friday, Saturday, and Sunday. Designing your album can take up to three weeks. Once you approve it, expect the final version from 6 to 8 weeks after that. That time is spent by the partner companies that we use to print and bind your album. Meanwhile, all fine prints are hand-printed in our studio, so there we have control over the delivery time. Usually we need 7 to 10 days for Fine Art Prints or Heirloom Canvas Prints (gallery-wrapped canvas prints.) High-resolution files are delivered together with the album.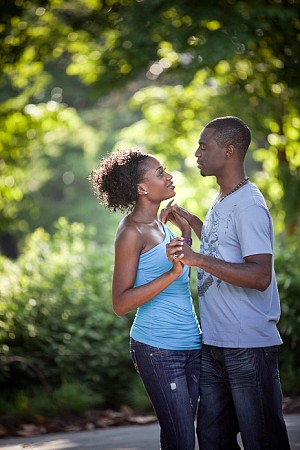 How long do you keep the previews?
Your online previews are guaranteed for one year.
Is an engagement portrait session included in your packages?
Our studio provides a deep discount from the normal price of the engagement photoshoot to all our wedding clients. Your engagement portrait session can be done on-location anywhere in the Atlanta area. The prints from this session are not included in the session fee, but they can be purchased from your prepaid wedding package credit. You will receive all high resolution files together with the files from your wedding on one disc, but we can email your favorites before that at no extra charge.
Do you mark your previews? Where and how are your previews marked?
All on-line previews are watermarked with a trasparent logo or transparent text "preview". The final set of high-resolution files does not have any markings on them.

You might also ask about numbering of the files. We number all files US-xxx-yyyy or SS-xxx-yyyy. The xxx represents client number, the yyyy represent photo number. Your photo number order will be mostly, but not entirely, tied to the order in which the photographs were taken.
Do I need to help design the album or will you do it?
Album design is intended to be a job for our studio. However, you can help us if you wish. We hope that we can present a design proposal that fits your taste. The albums are designed to showcase 80 to 100 photographs. Before we start the work, you can prepare a list of photographs that definitely should be in the album.
Do you work well with other wedding vendors? That is: venues, coordinators, caterers, videographers?
We have a very good relationship with several venues in Atlanta area who display our albums to showcase their property and use our pictures for advertising. We have also met several outstanding wedding coordinators, officiants, DJs, florists, cake companies, and videographers who do not elbow photographers for a good spot and still get superb coverage. We will be happy to give our input and their contacts. By the way, whenever possible, we always call the venue manager before a wedding to introduce ourselves and set up an appointment to open the venue so that we can check it out personally several days in advance.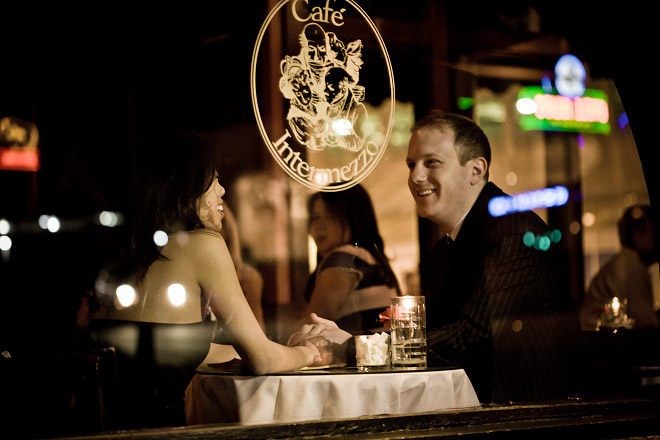 What about deposits and payments? What happens when we can't come?
We take a non-refundable retainer of $750 to reserve your date at the moment when you book your wedding with us. The entire package needs to be paid in full 21 days before your wedding day. Please don't ask for exceptions—they won't be given. You may pay the remainder of your fee at your pre-wedding consultation. You can also set a payment plan to spread the total into smaller amounts paid before your wedding.
Do you take payment by credit cards?
Although we prefer personal checks, yes, we do accept Discover, MasterCard, and VISA.
Are there any additional charges, services, taxes, travel, etc?
We charge $.75 per mile for travel outside the Atlanta area. We might also ask for lodging when your wedding is more then 150 miles from our studio or you book us for an out-of-town rehearsal dinner. Please give us a call or email us for details if you plan an out-of-town wedding.
The Georgia Sales Tax is applied to all packages. The state of Georgia classifies the nature of photography as a service that creates tangible property (prints, albums, discs with files, etc.); therefore, it is subject to Georgia Sales Tax. Photography is not subject to Georgia Sales Tax when the photos are delivered electronically only or mailed to a customer in another state.
What is your legal structure?
We operate as a Georgia limited liability company Sarah Slavik, LLC, and we are licensed in Cobb County. Our studio is located in Kennesaw, in a business park called 75 Wade Green Business Center. We are also fully insured.
Even though the last thing that's wise to do for wedding photos is to shop by price, we understand you may well be wondering if our studio is within your budget.
I'll be pleased to help you here! Please start by helping me to understand your needs. If necessary, we should be able to rearrange our packages to fit your budget and reflect your needs. To date, we have satisfied clients with needs all the way from tiny, intimate weddings that only needed 20 prints to full-budget weddings with an extra set of albums.
I love what I do, and I am eager to capture the story of your wedding, too.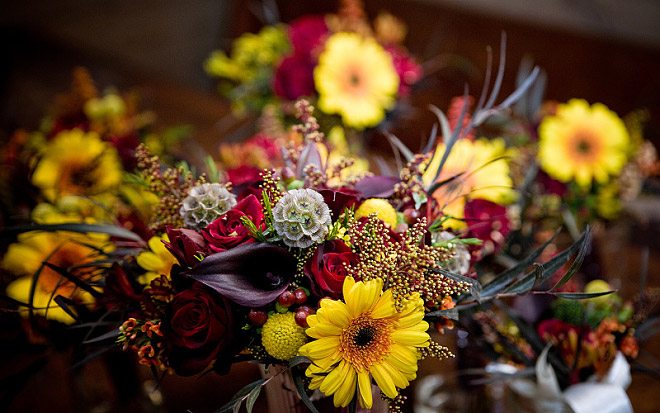 Back to:
Wedding Photography Directory