Engagement Portraits at Lenox Park
Nneka and T wanted their engagement portraits in Buckhead to be taken someplace that isn't often featured in Atlanta portrait photography. We decided Lenox Park was the best choice – while it is in the middle of the city, the atmosphere of the park is still very peaceful and romantic. The tall buildings of Buckhead that surround the park are still visible but partially covered by the heavy greenery, providing the photos with a muted urban vibe.
There are two bridges in Lenox Park that complete a circle around the lake: one concrete bridge with a view of the skyscrapers, and one wooden bridge completely surrounded by trees. I've included some of my favorite photos from both, as well as some others from the myriad of beautiful spots to take photos along the walk around the lake.
October is one of the best times in general for engagement portraits. The weather is mild, and the colors of the leaves are at their most vibrant. However, I think October suits Lenox Park particularly well. The trees are almost too green, and the park is flooded with the perfect natural light. Enjoy!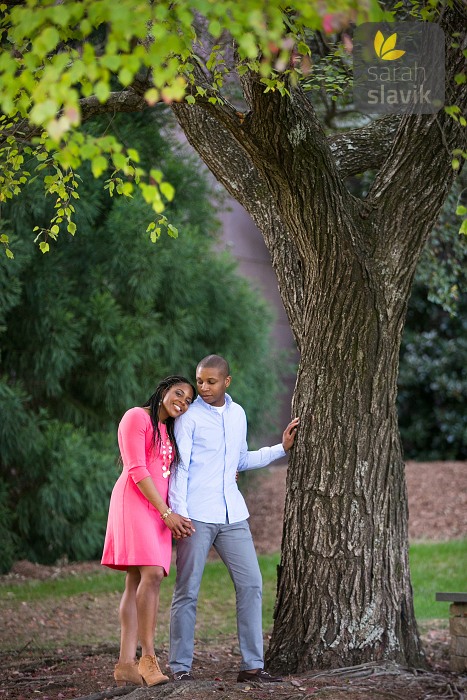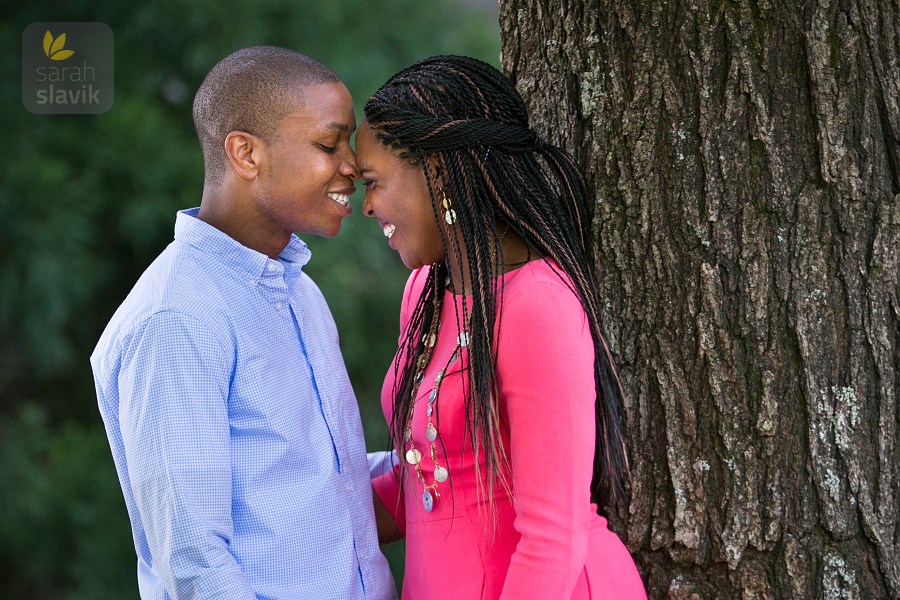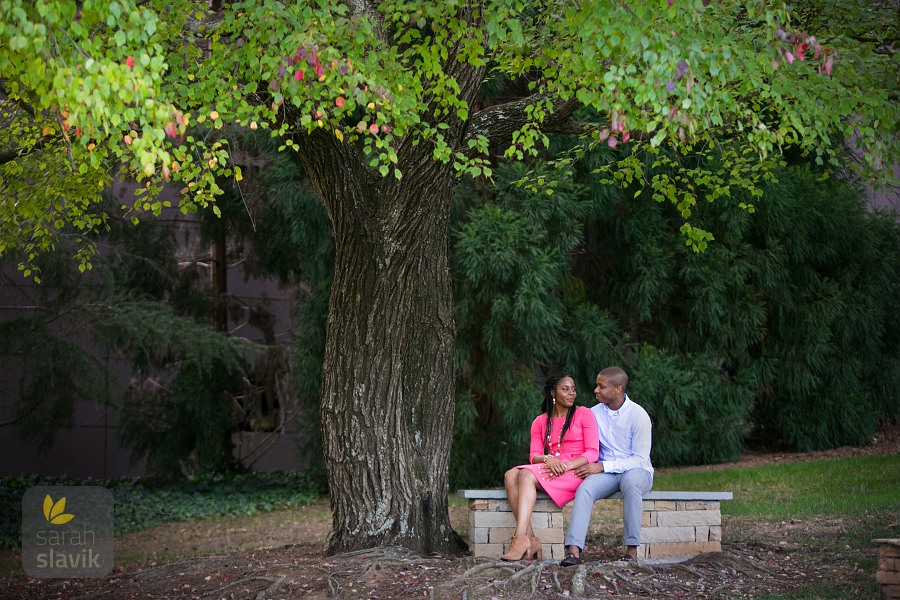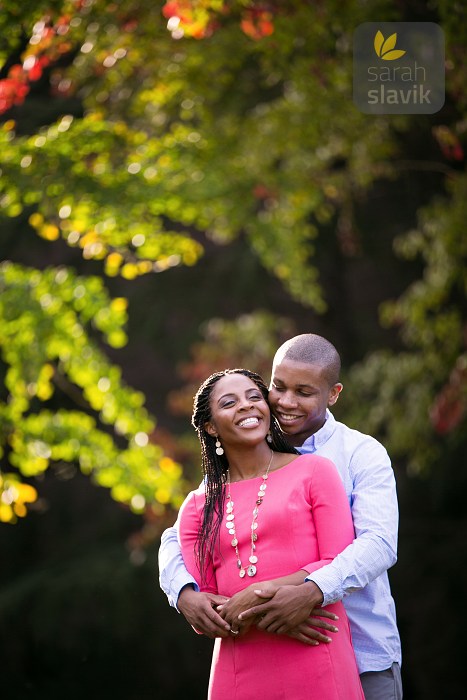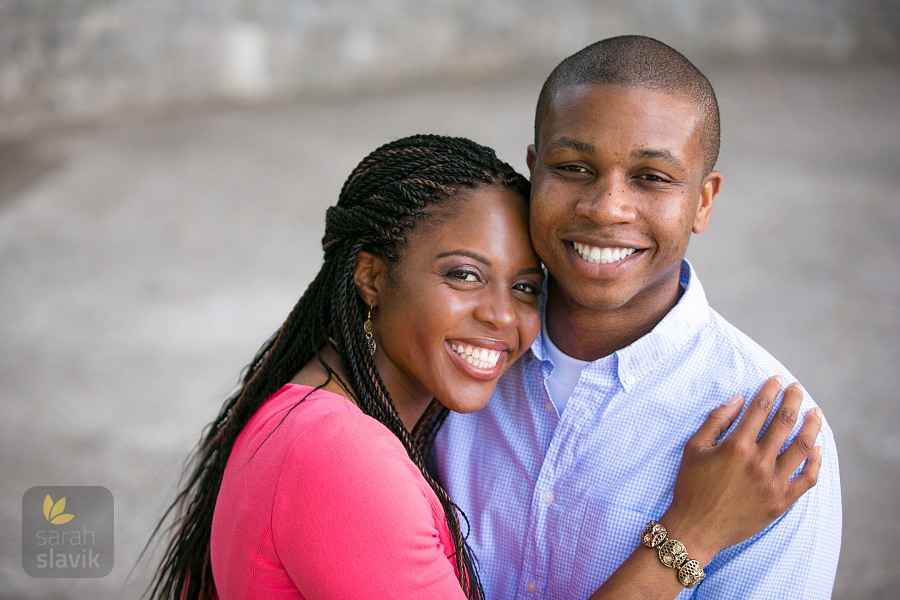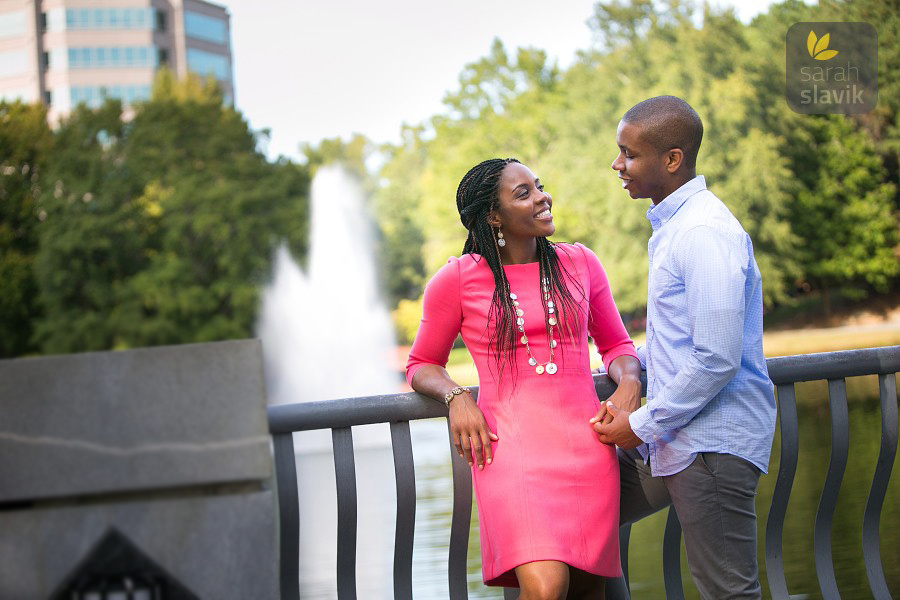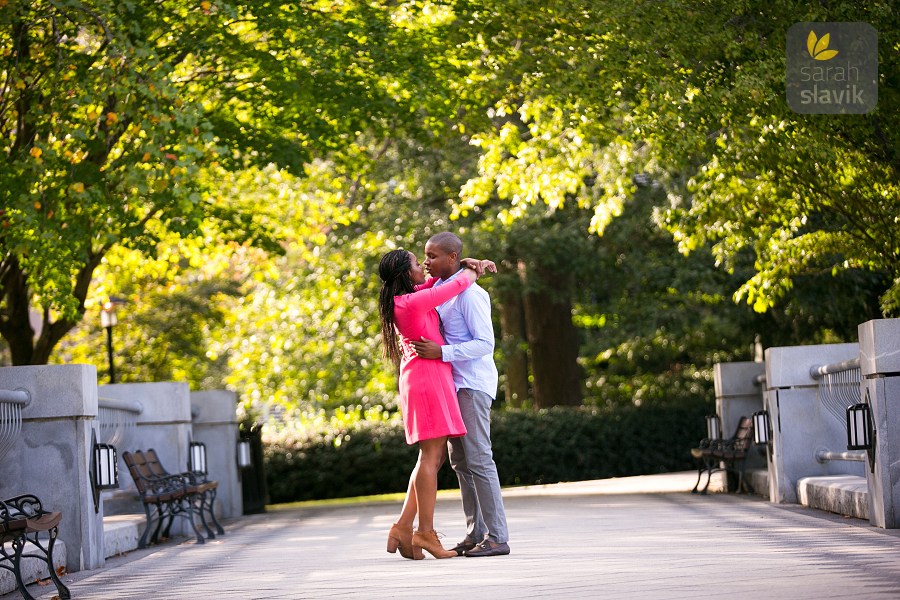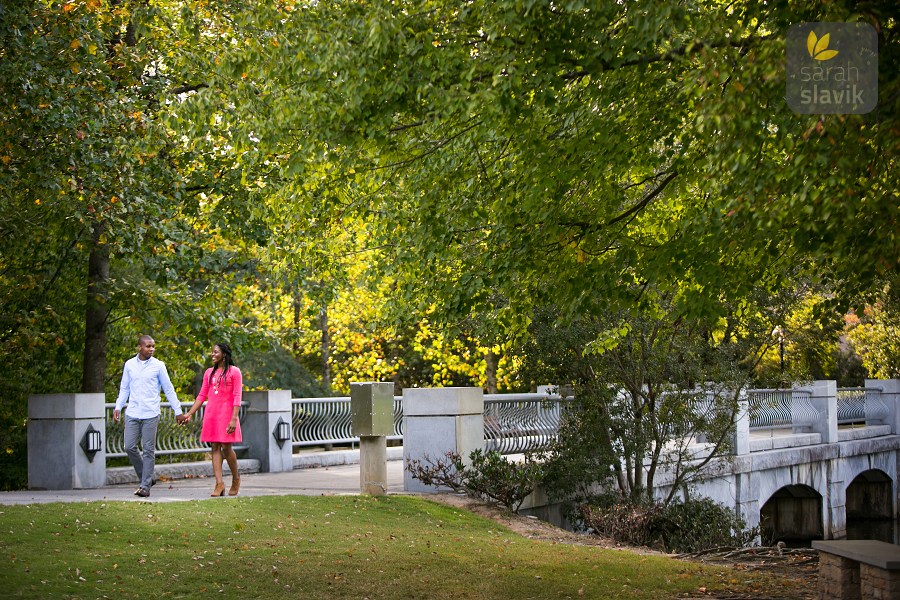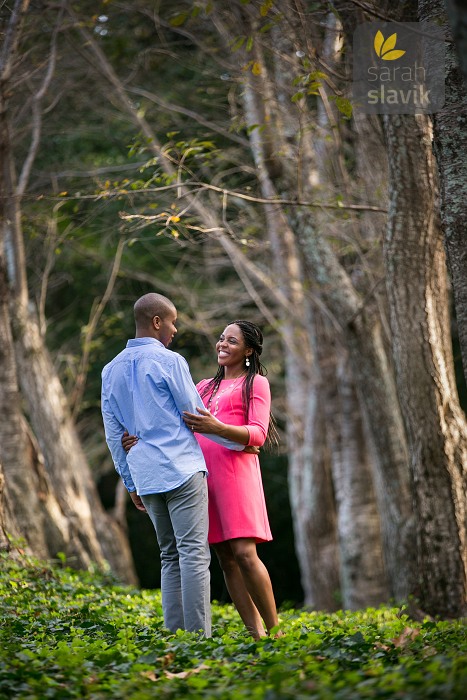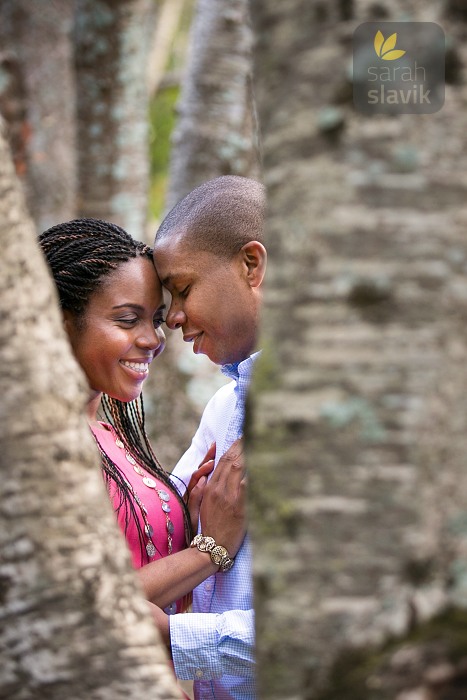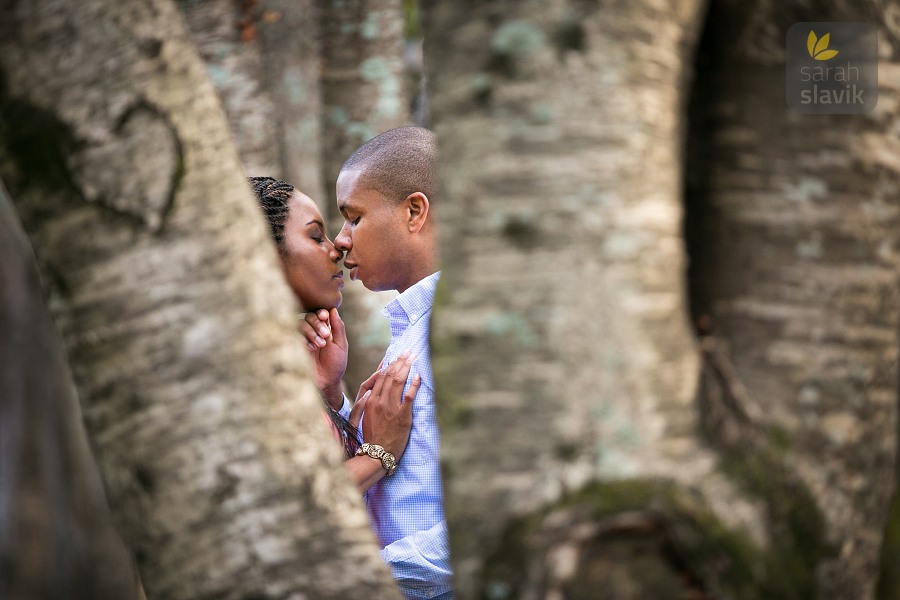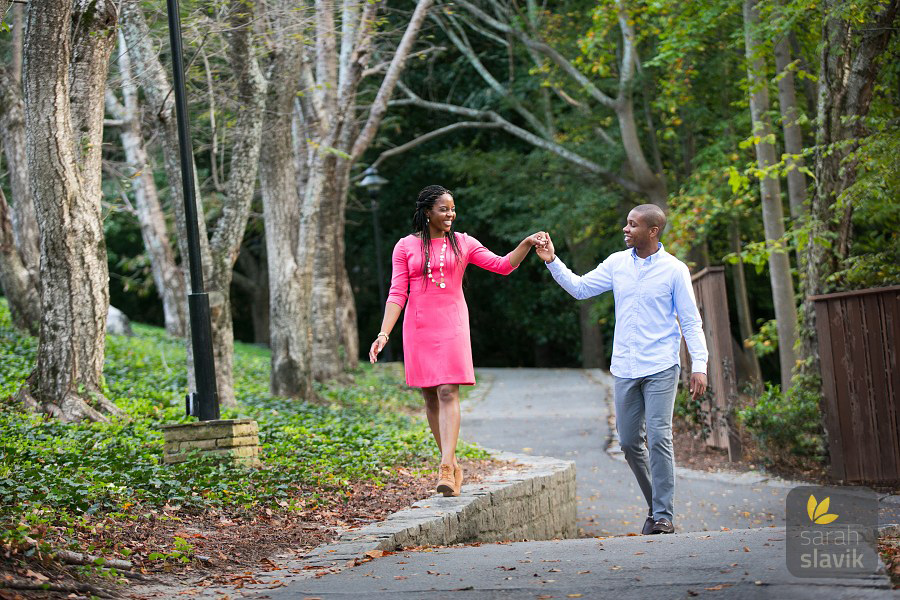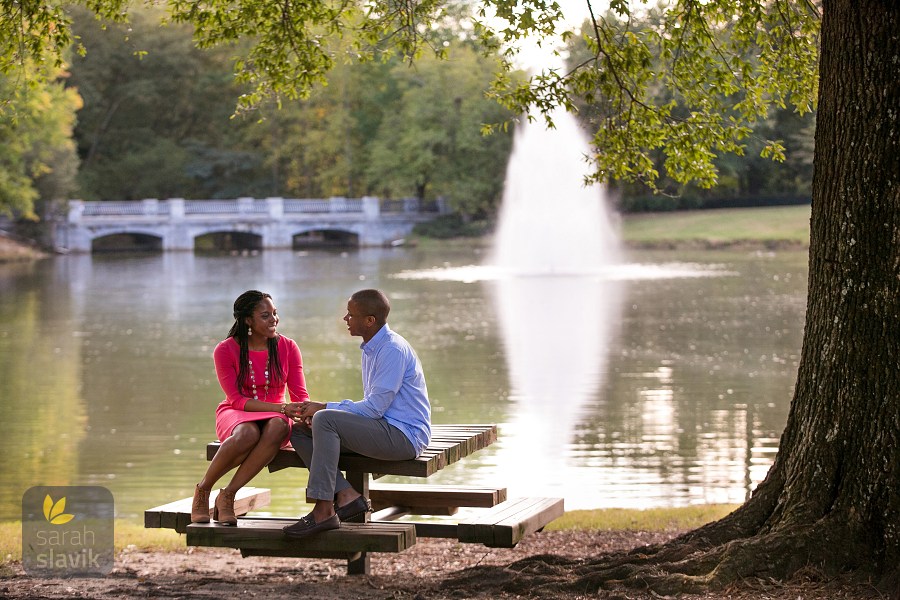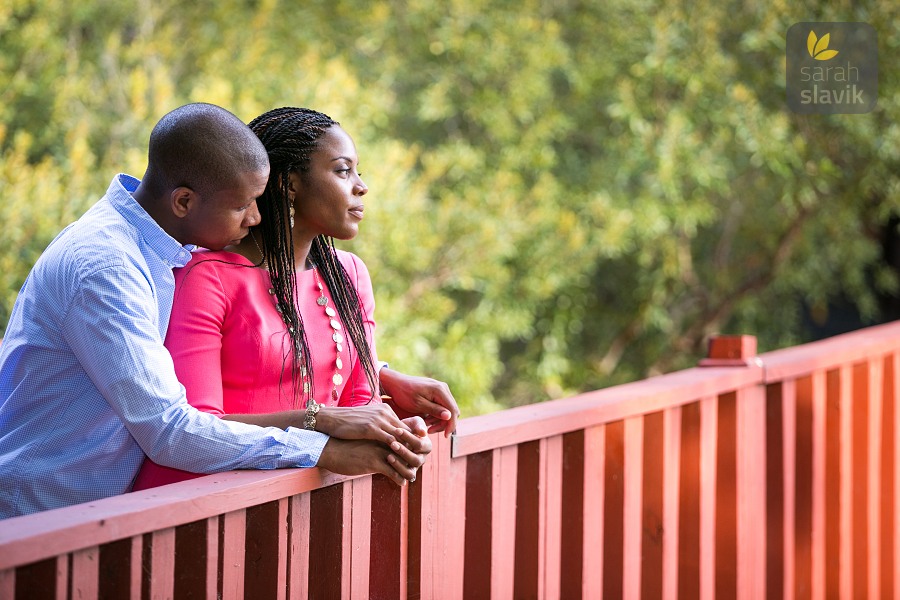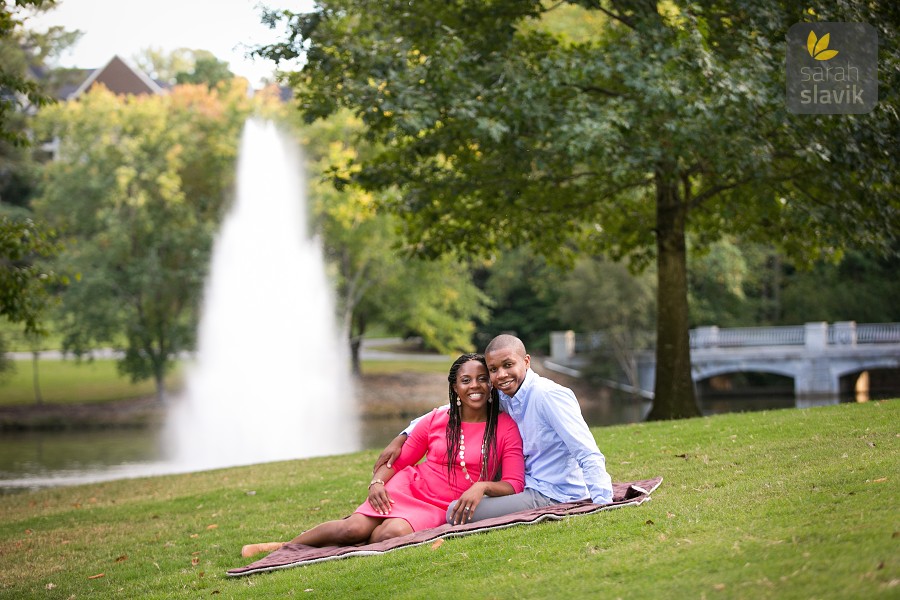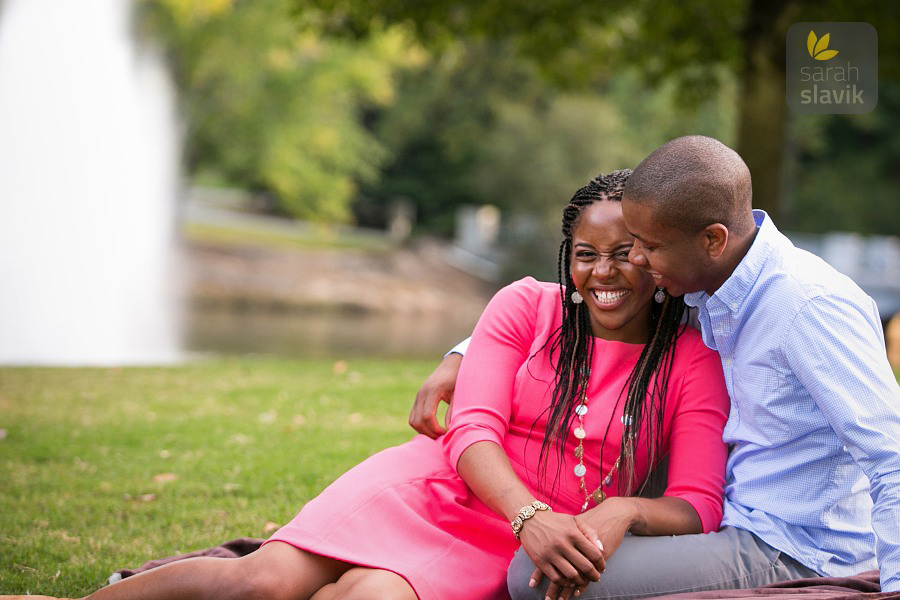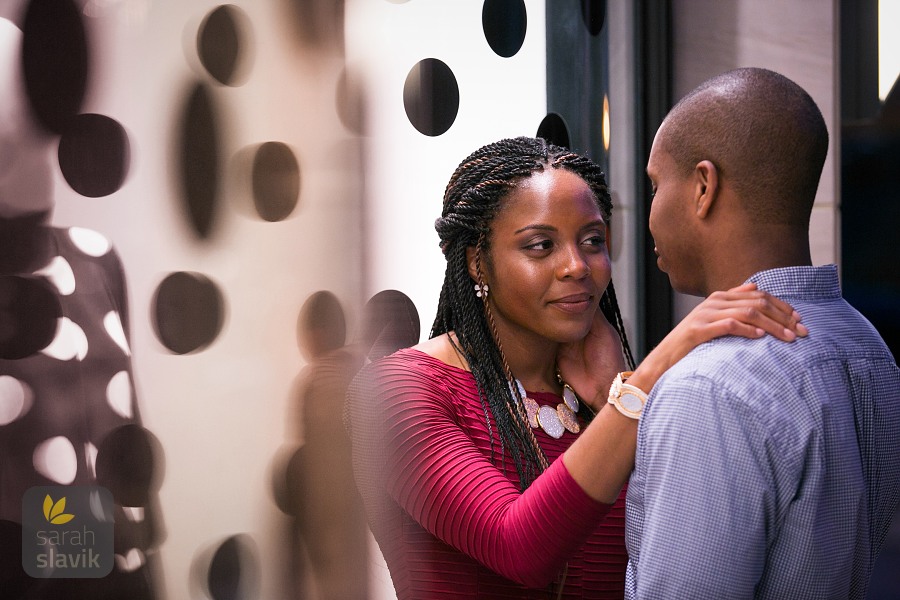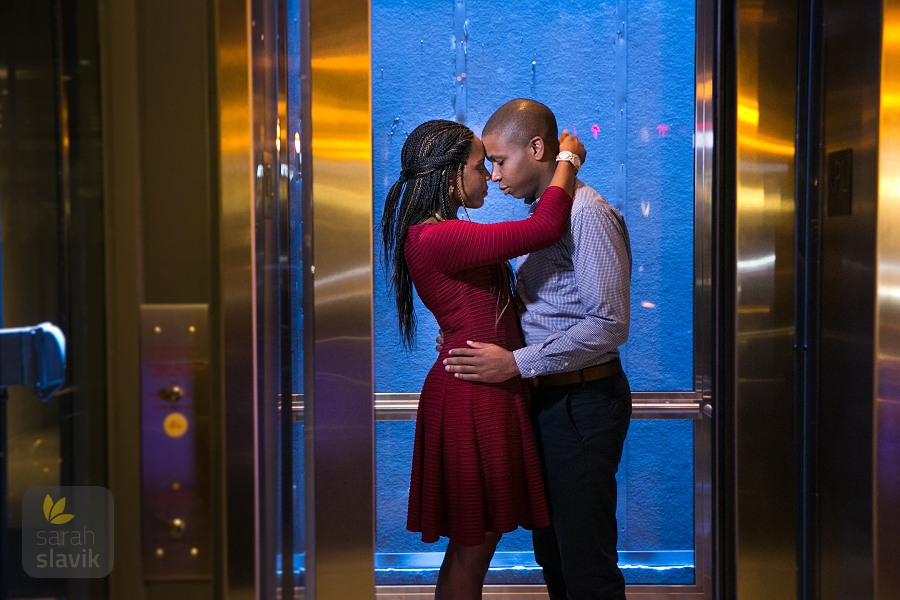 ---
---