Wedding at Glenn Memorial UMC
Glenn Memorial United Methodist Church is a beautiful venue situated on the campus of Emory University in Atlanta. If you drive by the main entrance, you won't miss the picturesque view of the church standing on a little hill. The architecture itself, interiors, and surroundings are a wedding photographer's dream.
As the first Saturday of March showed its friendly side by providing warm weather, we knew we would be able to take Rebecca and Tommy outside for their first look. Their plan was to see each other before the ceremony to get the majority of their portraits taken with natural daylight. The yellow spring selection of flowers in Rebecca's bouquet stood out beautifully against the greenery as well as the sandy-colored walls of the church.
Watching their family and closest friends relaxing and absorbing the atmosphere the hour before the ceremony after we finished the portraits was priceless.
The transfer to Ansley Golf Club, where the wedding reception was held, was smooth. We were hoping to be able to get some sunset photos, as this wedding venue has one of the best views of the Atlanta skyline from its property. Fortunately, Rebecca and Tommy were ready to take a few minutes off their cocktail hour, and we have some incredible photos. Afterwards, everybody was ready to celebrate and have fun with "Moxie," one of the best Atlanta wedding bands. We were excited to see them again!
The sets starts with a few pictures from the rehearsal dinner at Olmsted in Midtown, Atlanta: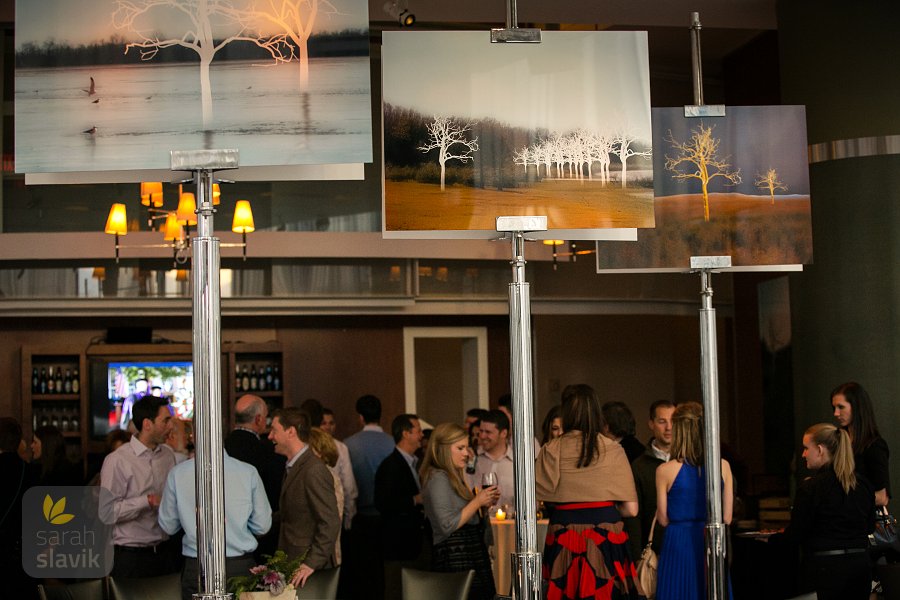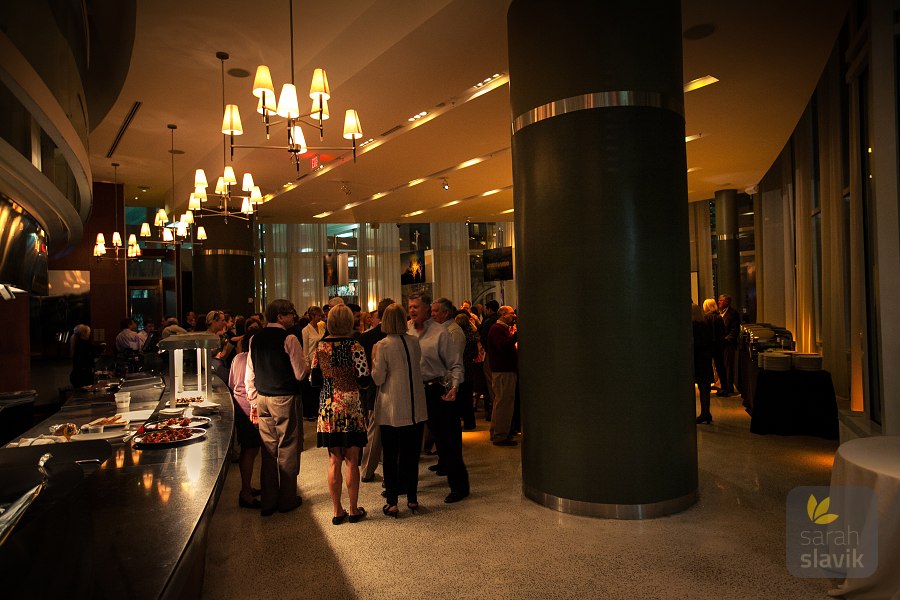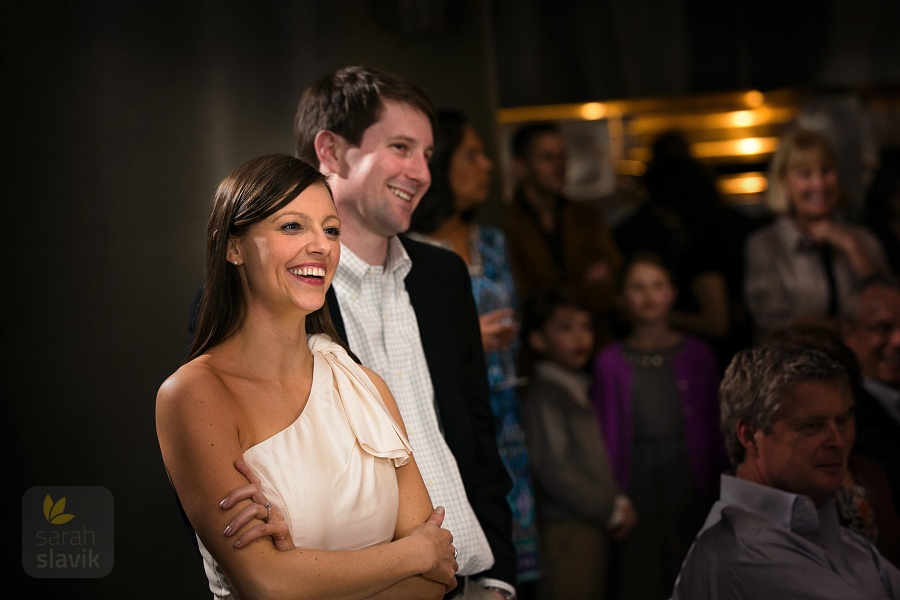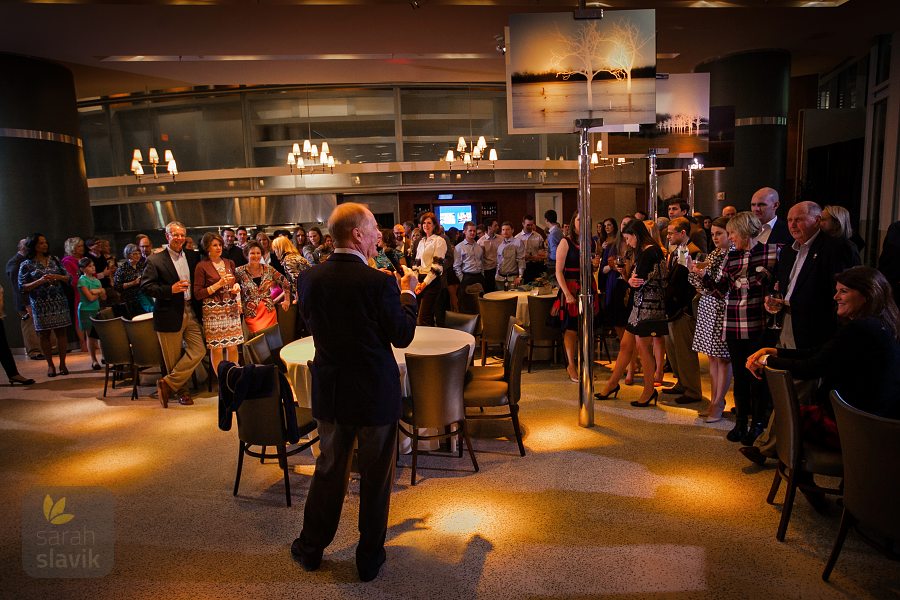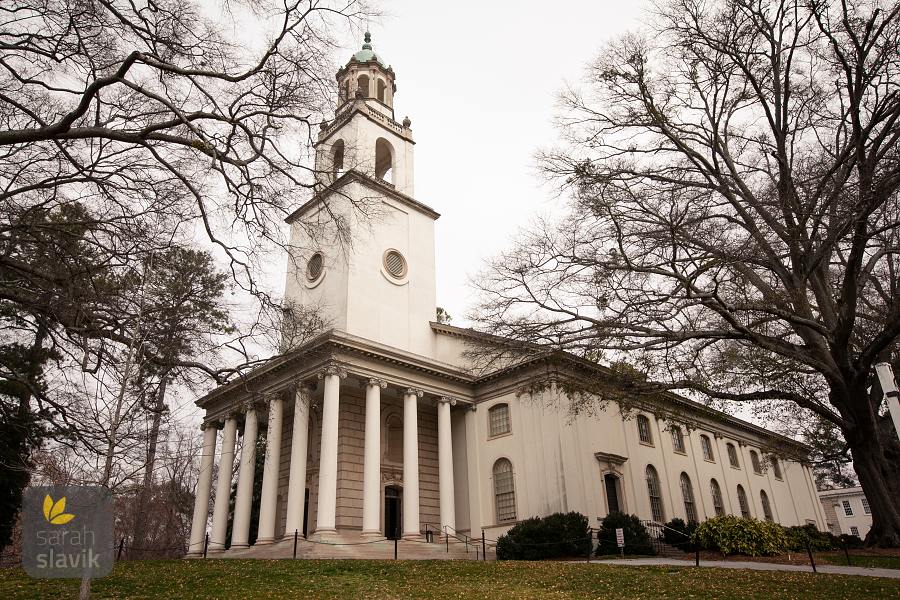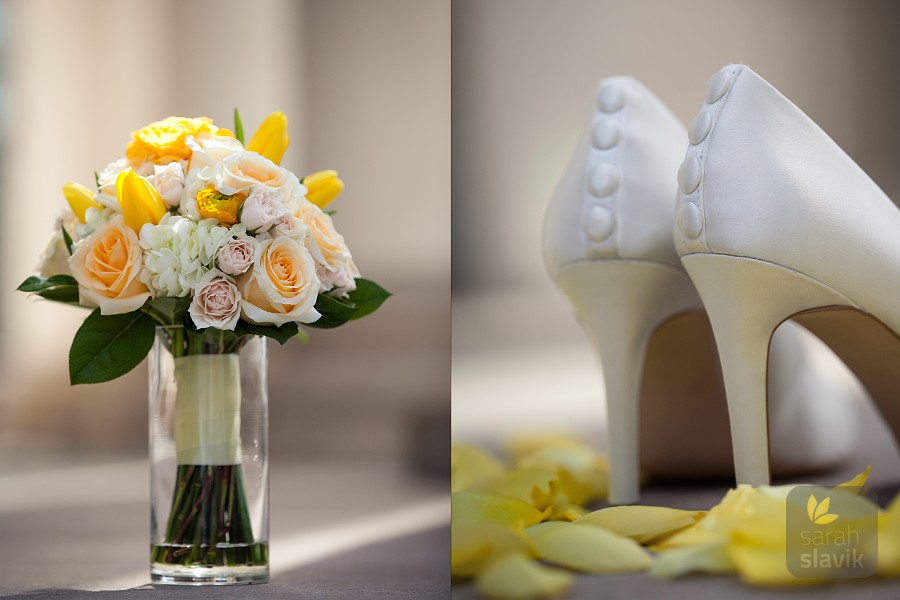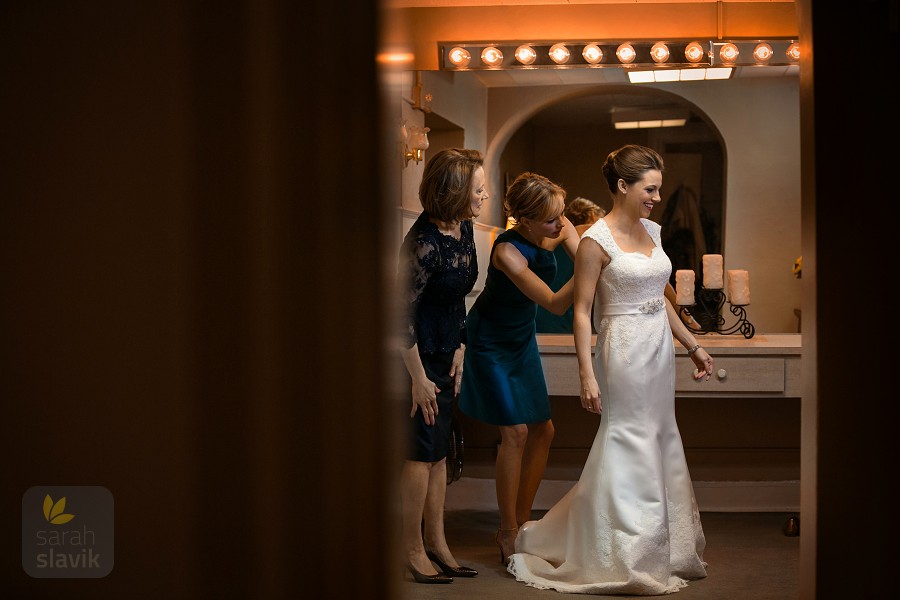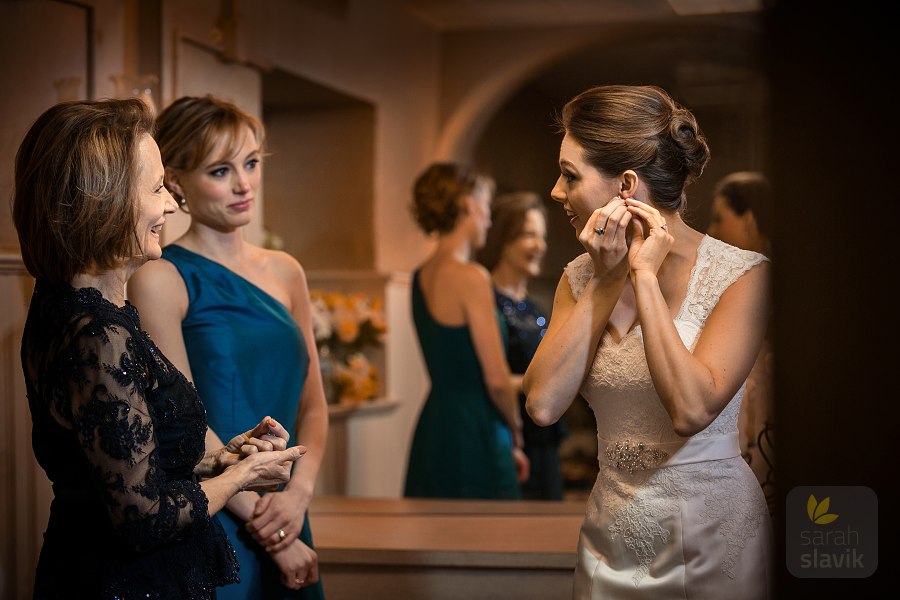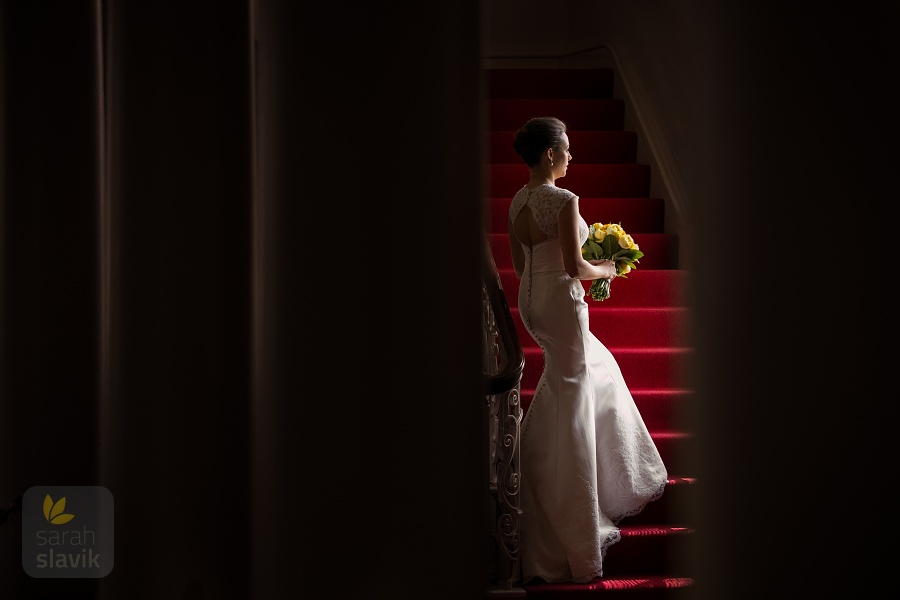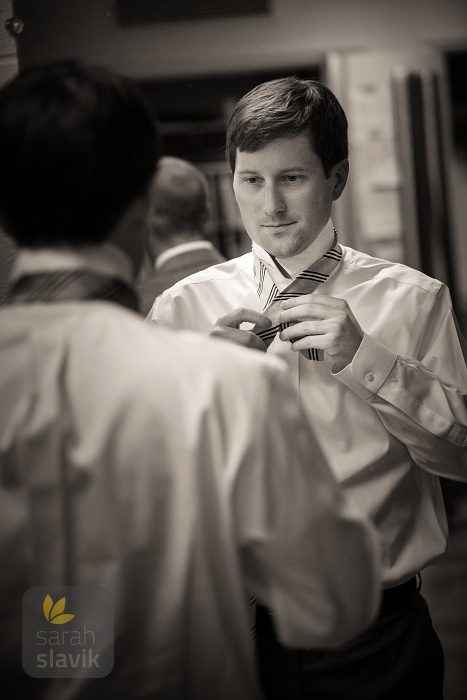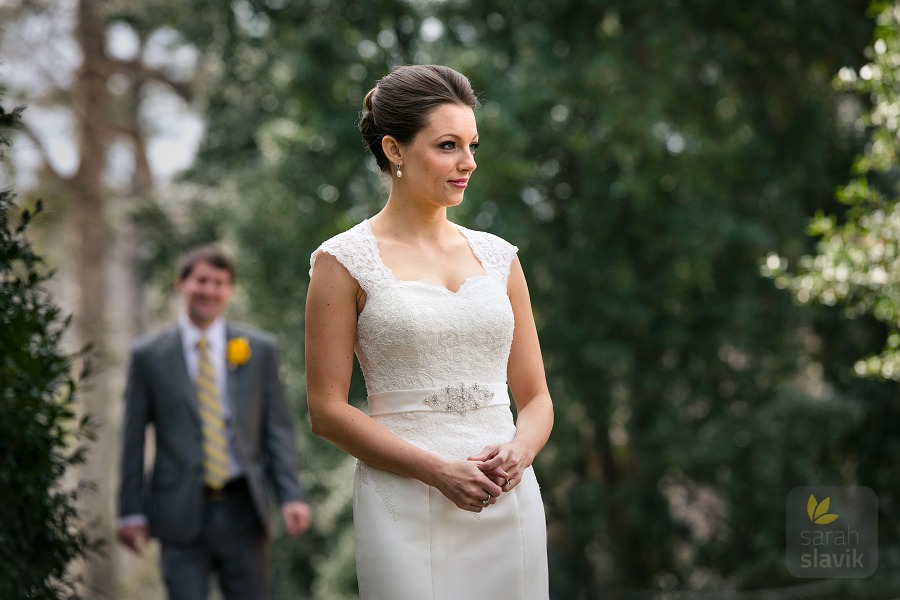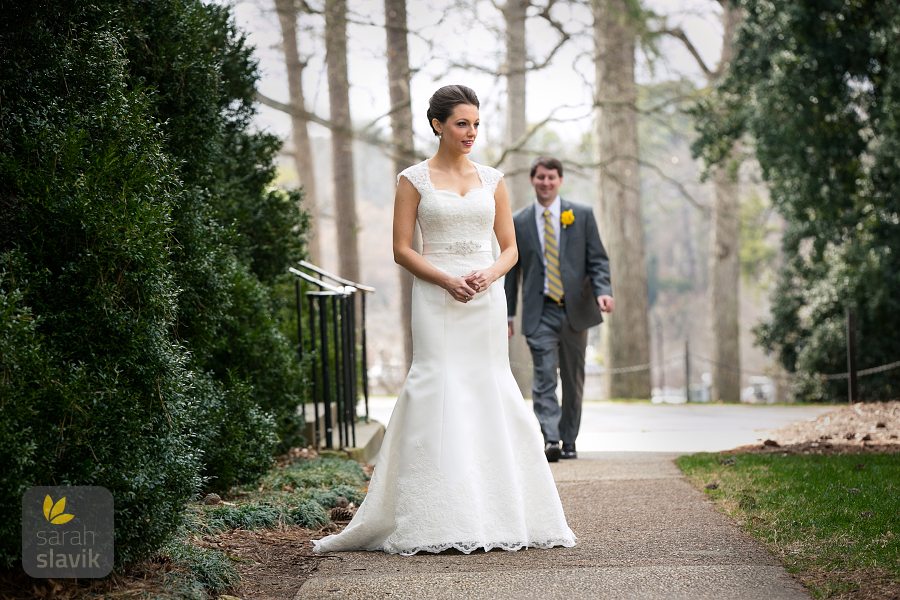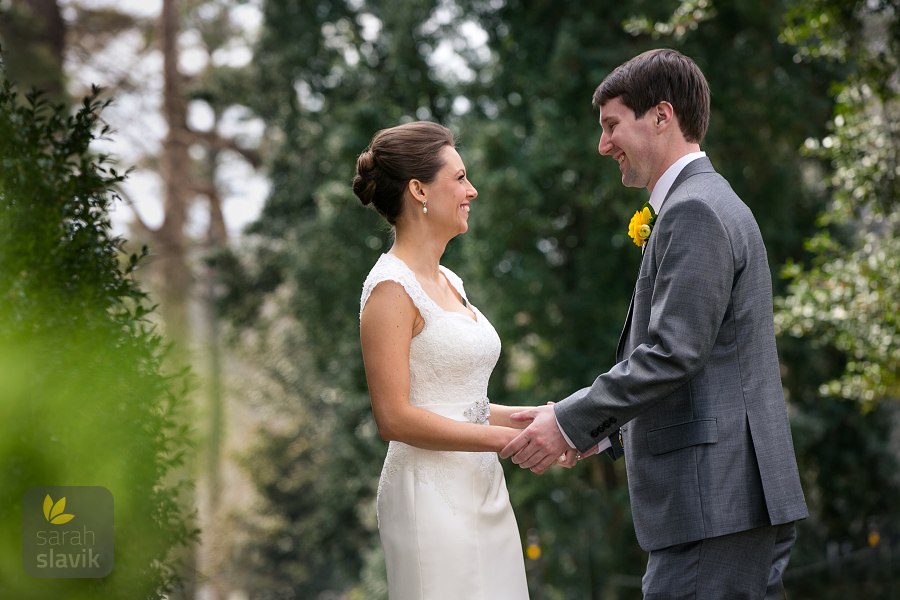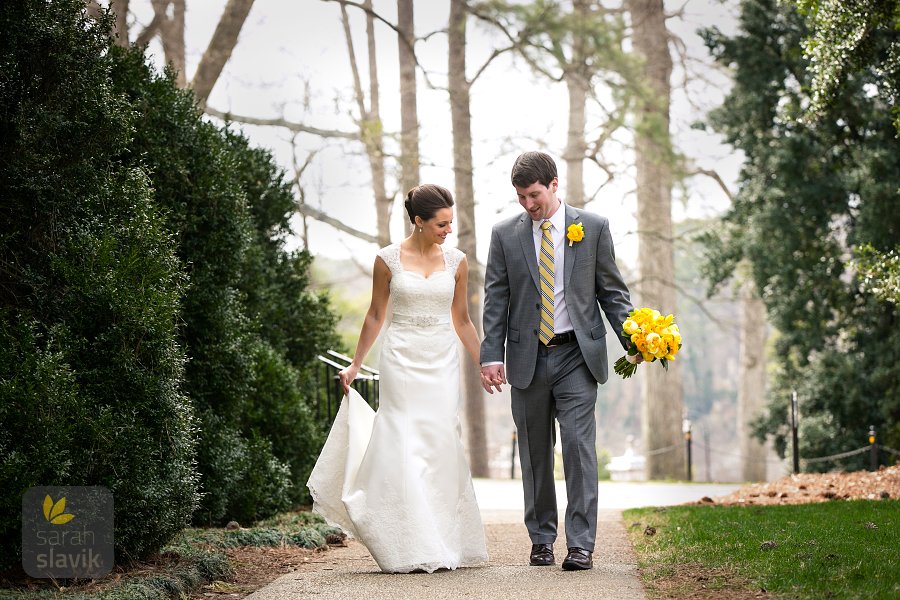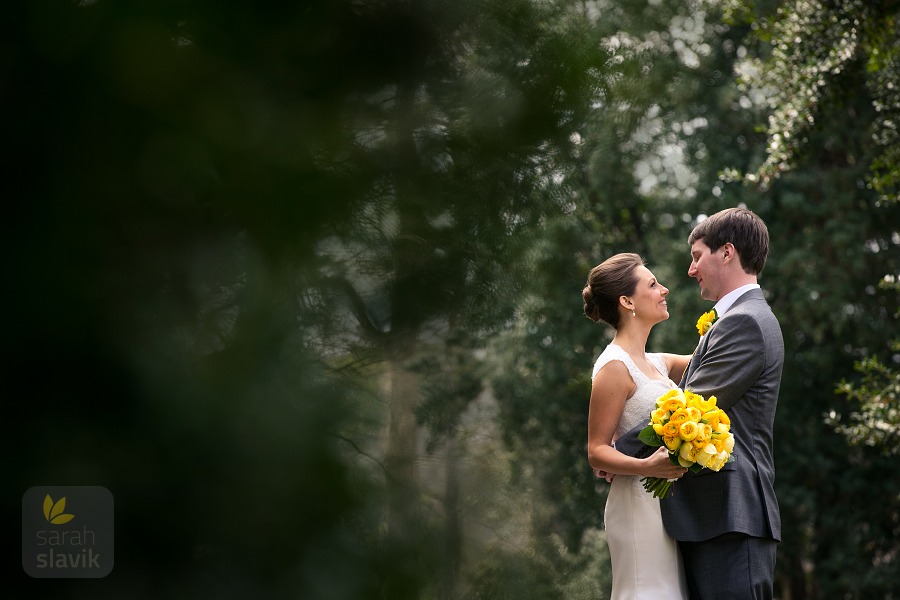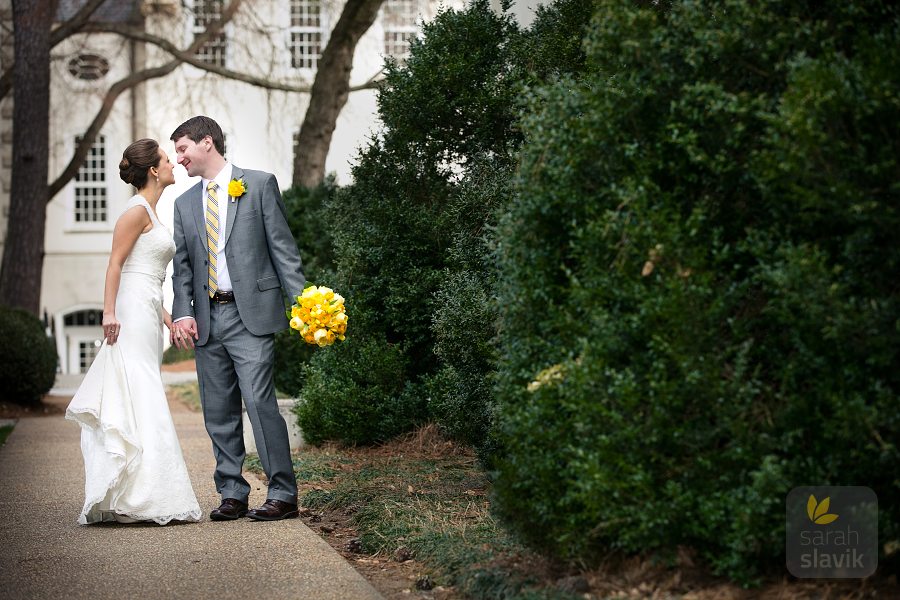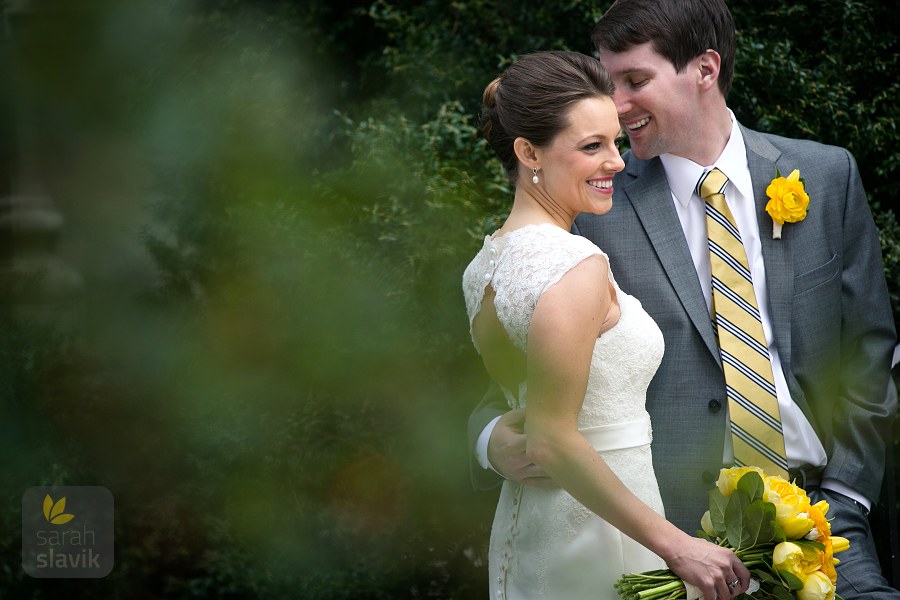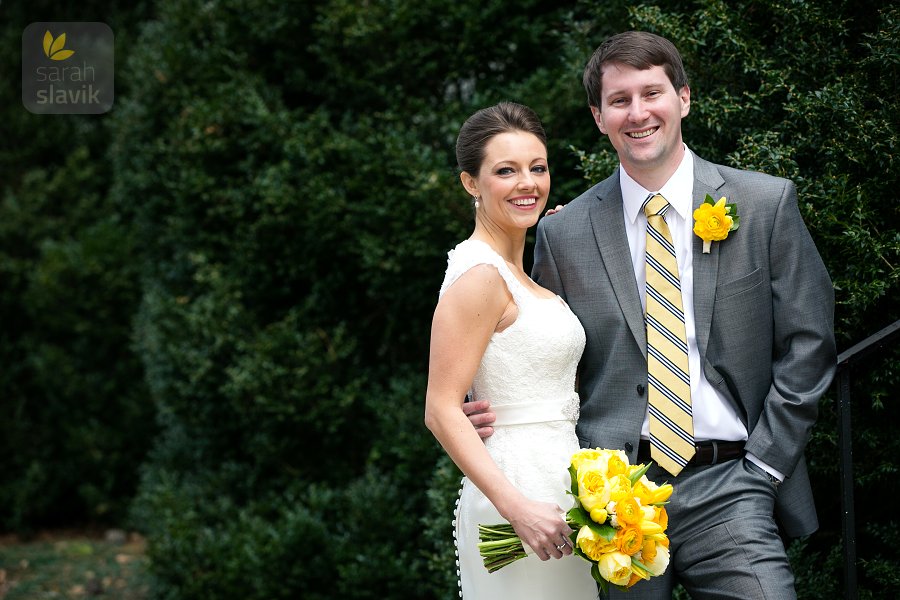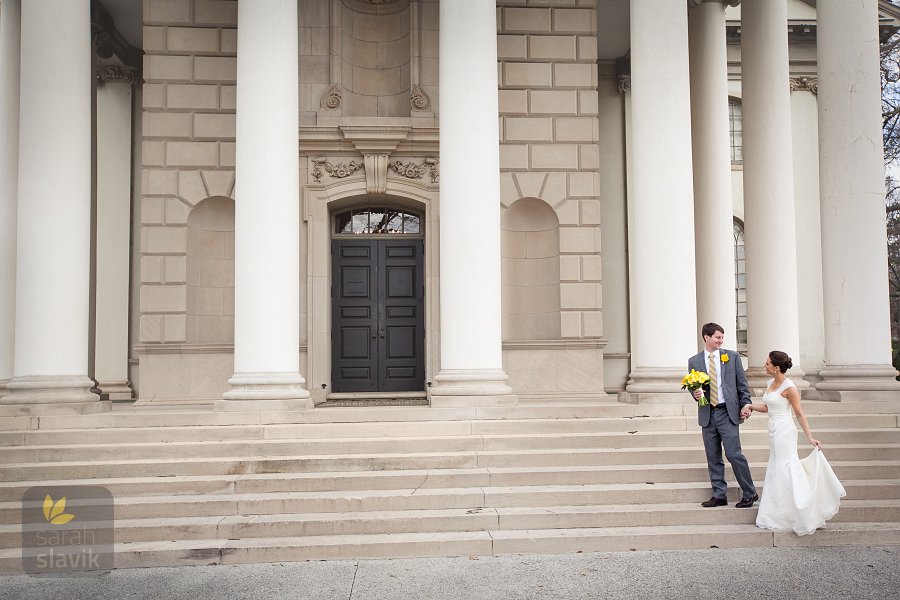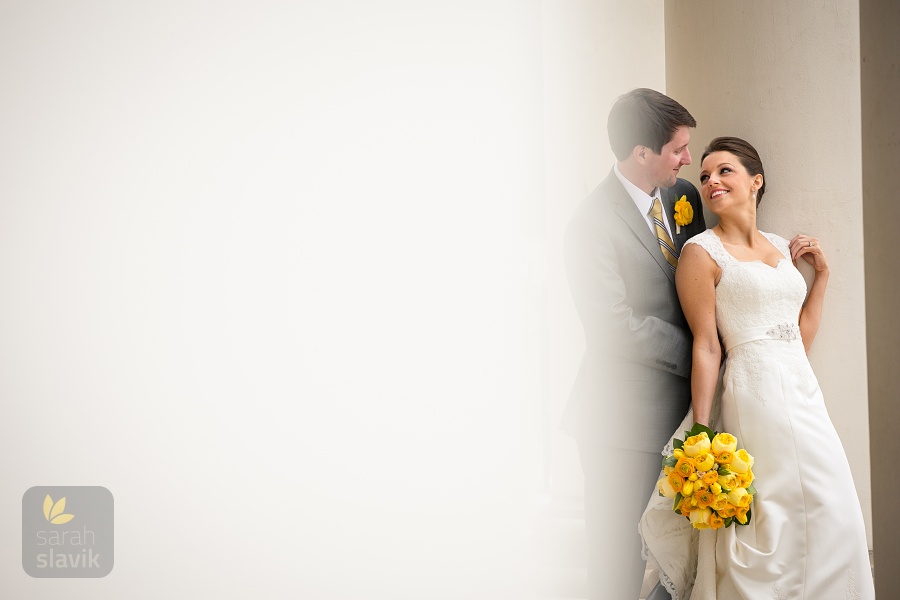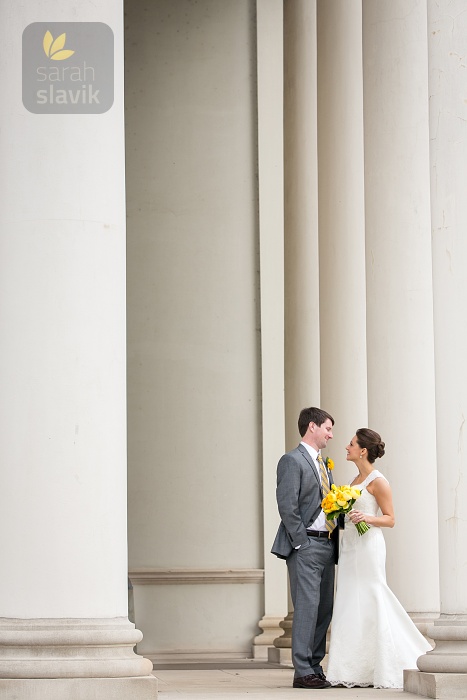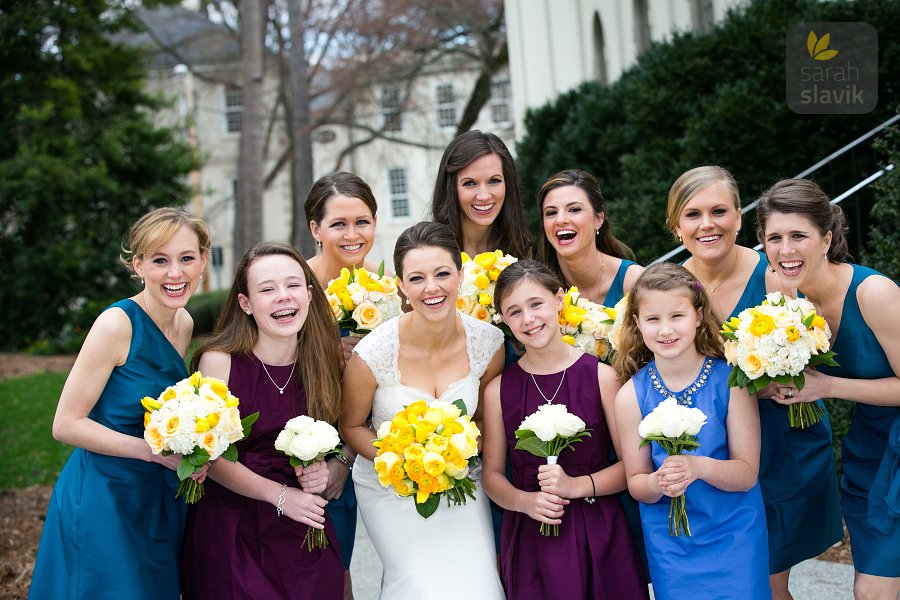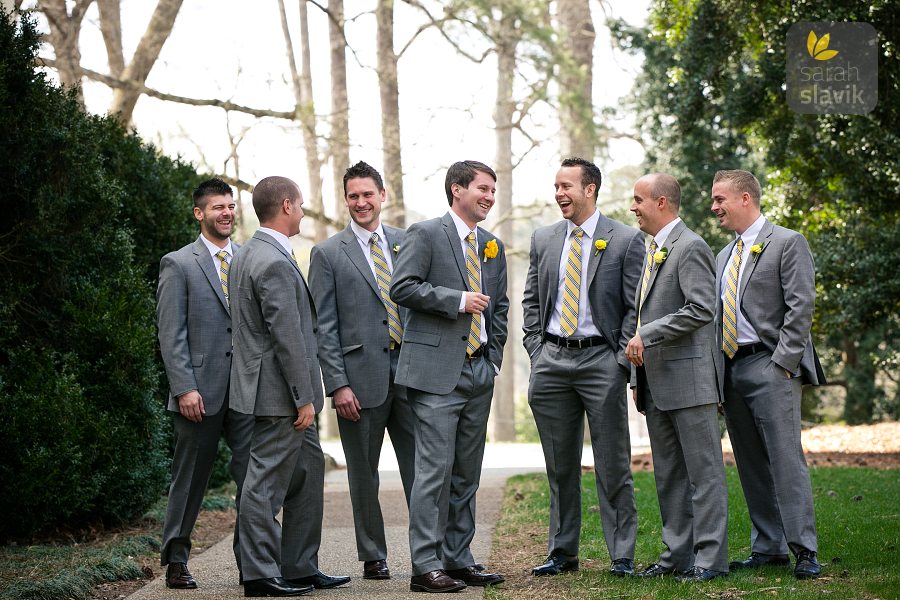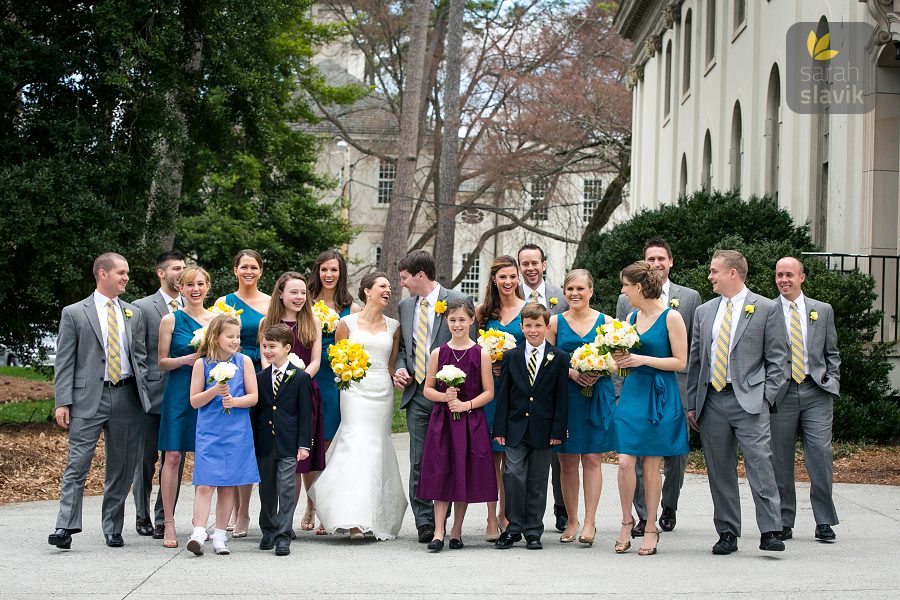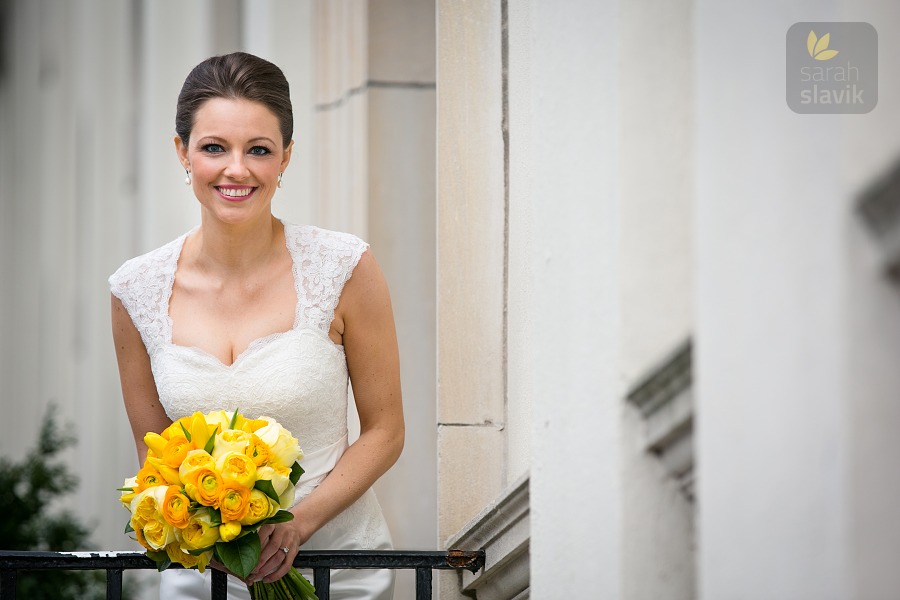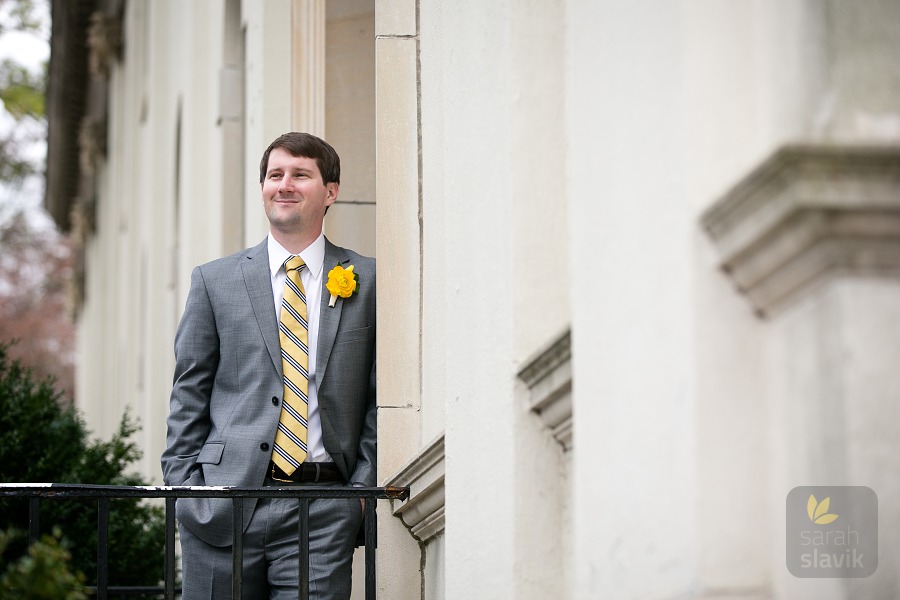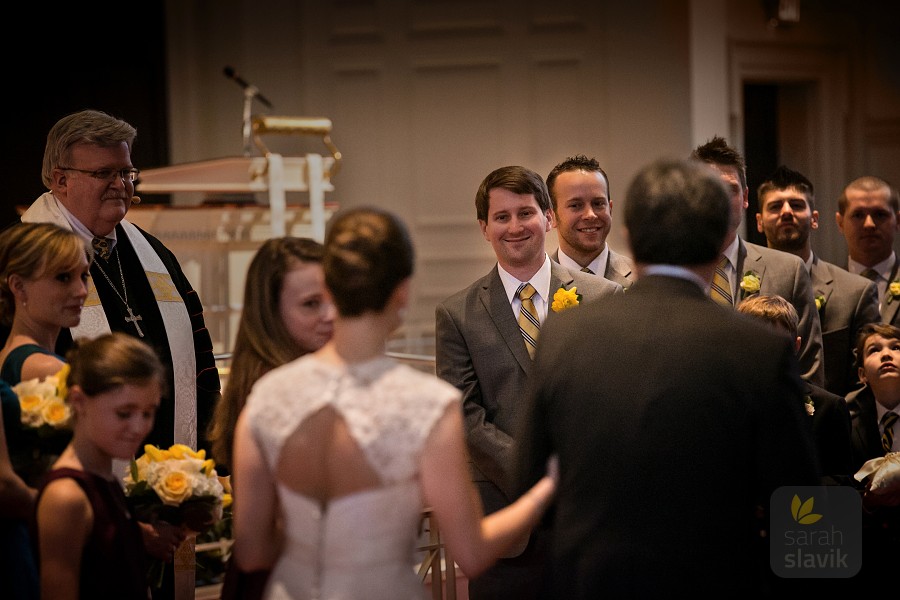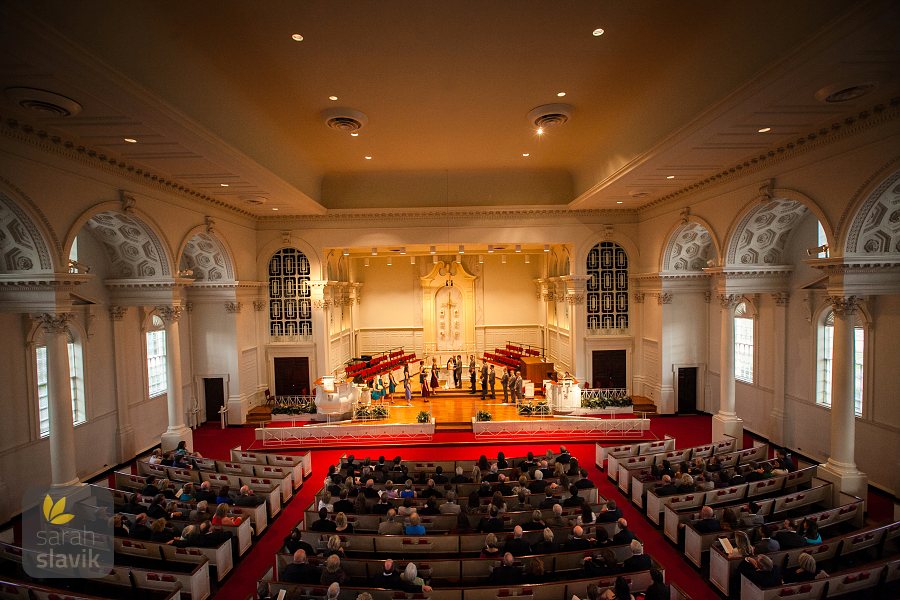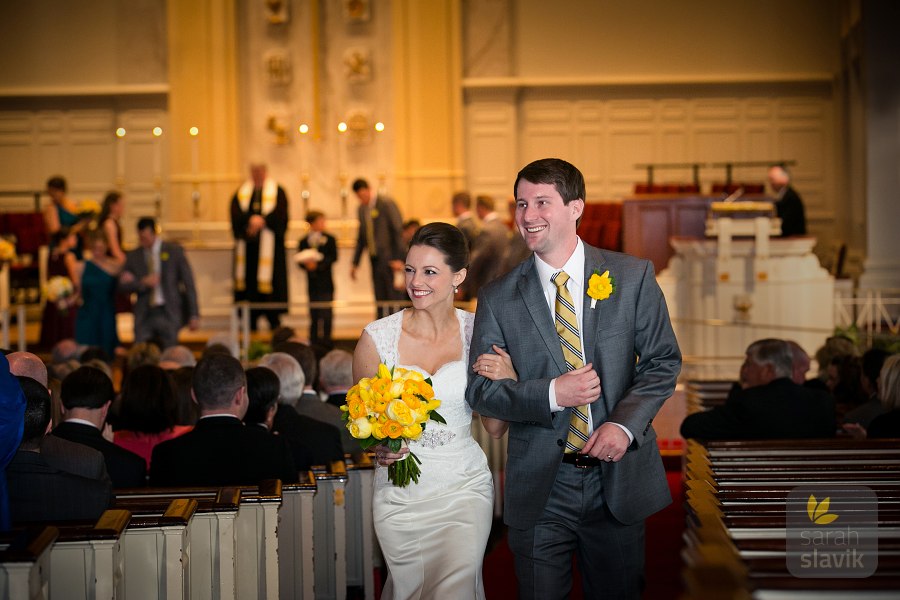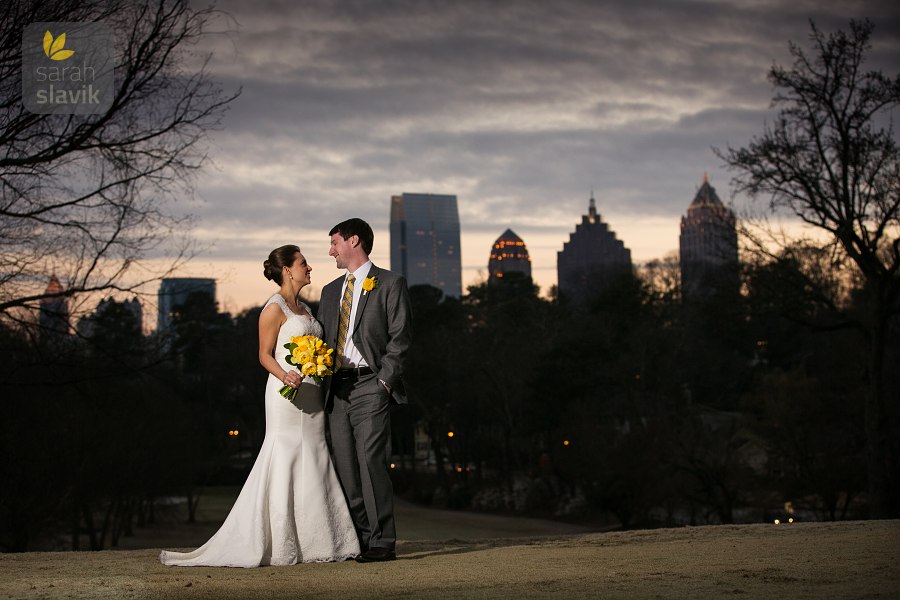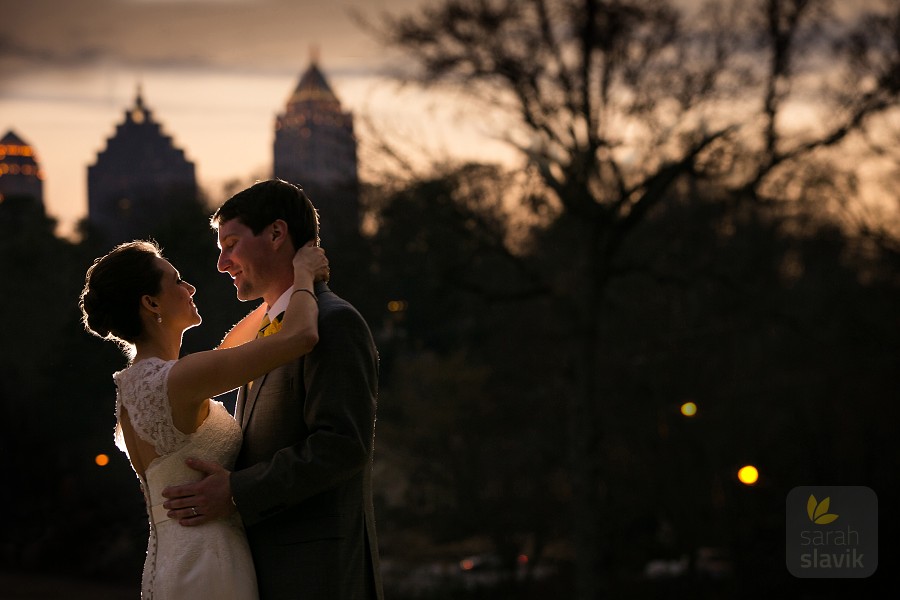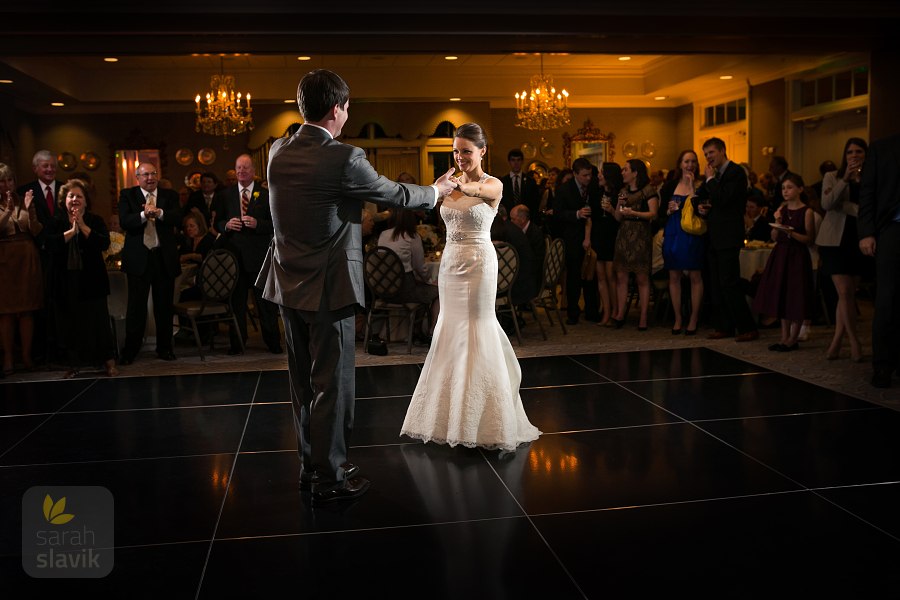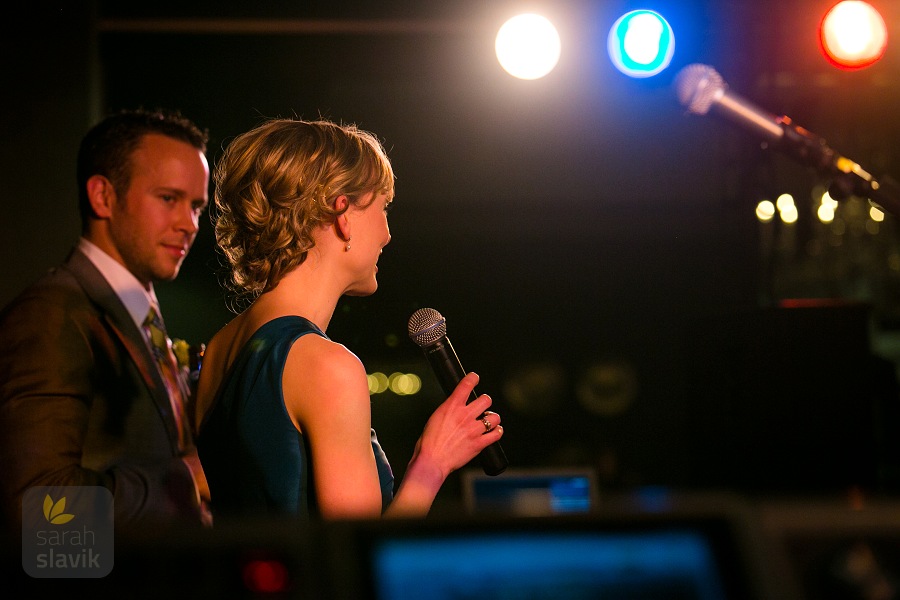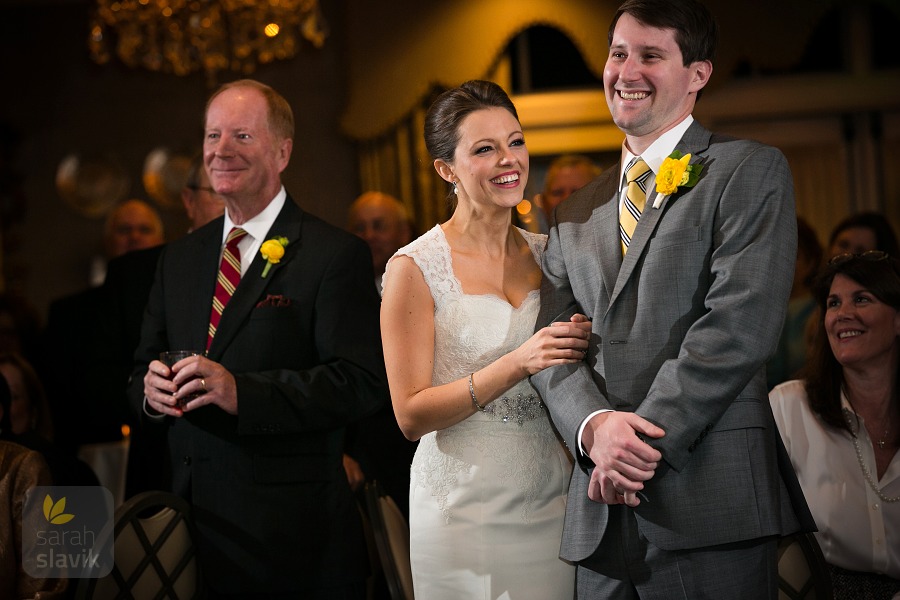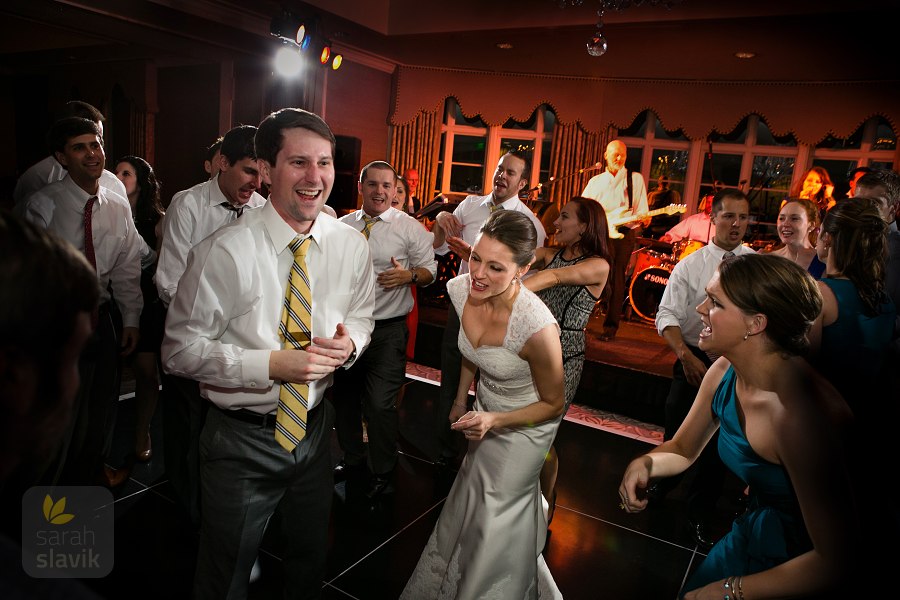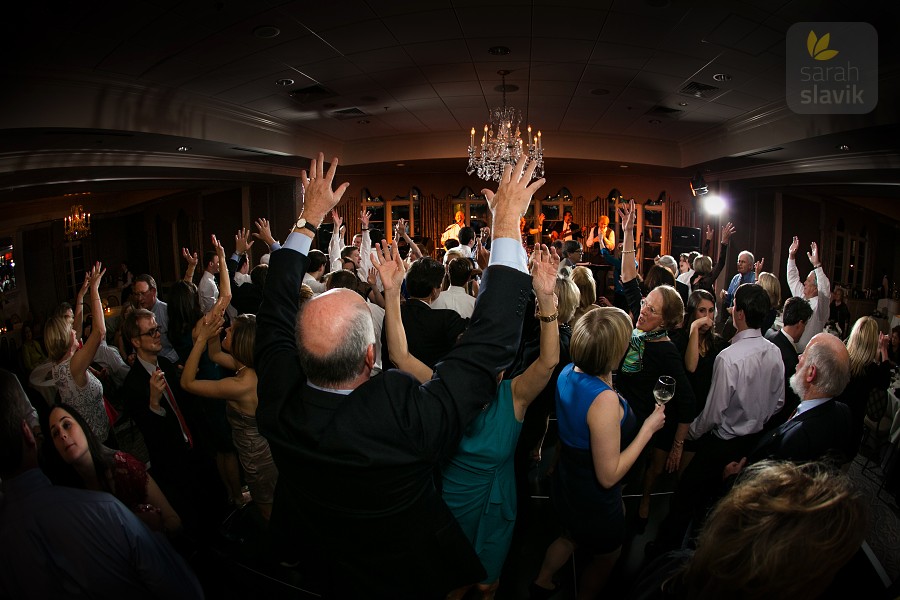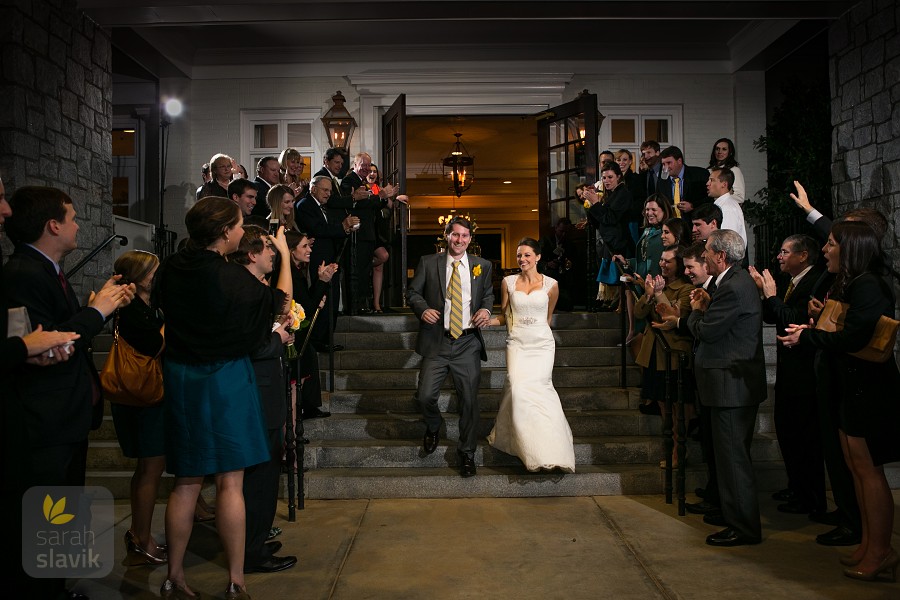 ---
---