Our Outdoor Engagement Portrait Season Kickoff
Teresa and Chad
All of our wedding photography packages include an engagement portrait session. We feel strongly that the engagement is an essential part of the couple's wedding experience that deserves to be documented in its own unique way – and it just might be the most enjoyable portion of our work with each couple. After two weather postponements, Slava finally met Teresa and Chad, a couple from Kennesaw, near Marietta Square.
After two relaxed, no-stress hours of photography and many more hours of careful post-processing, we presented a set of engagement portraits that we like. The style of these photos is a bit different from most of the engagement portraits in our portfolio, which typically run to the conservative end of the spectrum. We didn't want to be too artsy but felt that, for Teresa and Chad, a variety of backgrounds, focal lengths, depths of field, and post-processing techniques would create distinctive and memorable images.
Slava's first portrait a couple on railroad tracks ever ("Hey, guys – let's try something on the tracks…") and it became our most favorite photo from the session: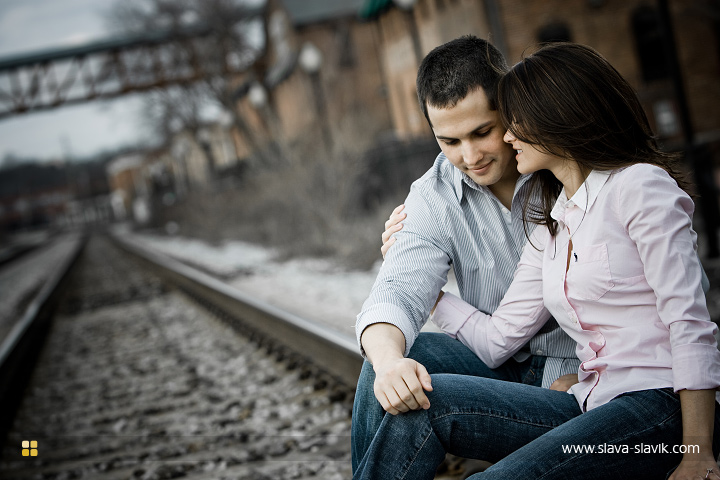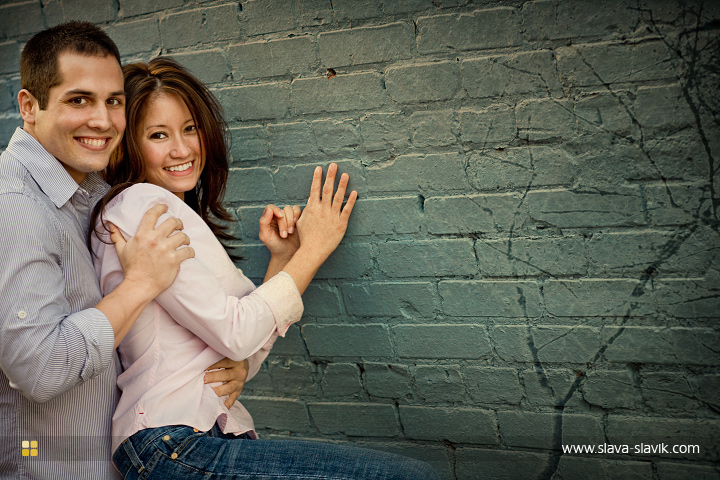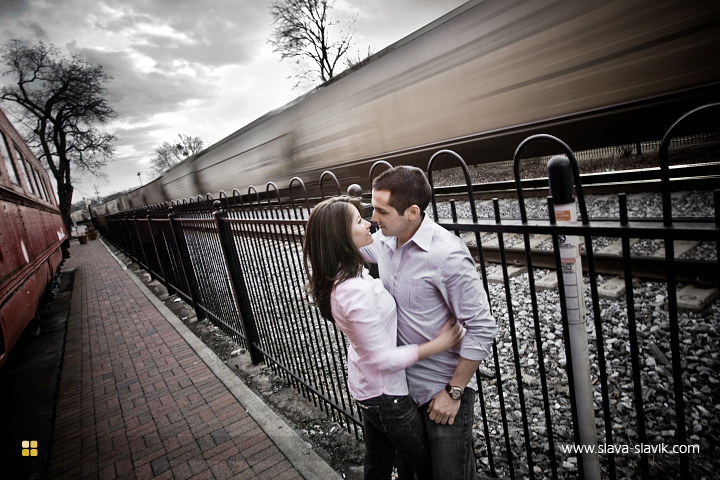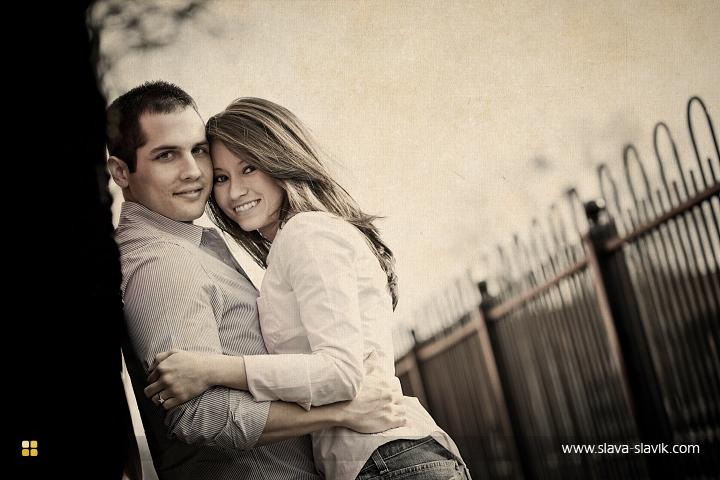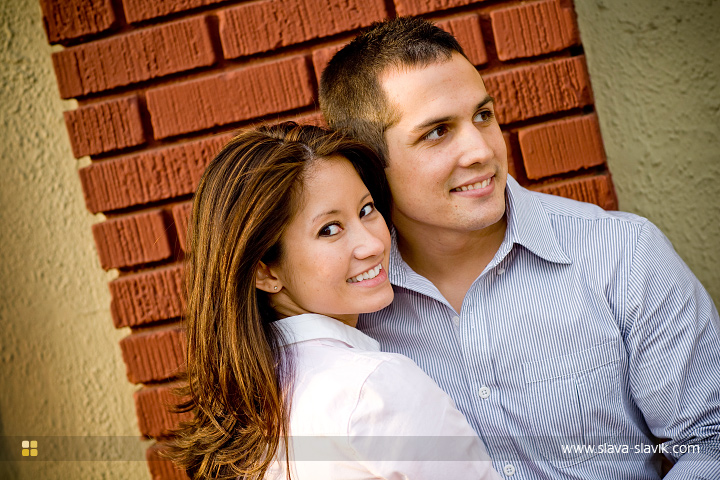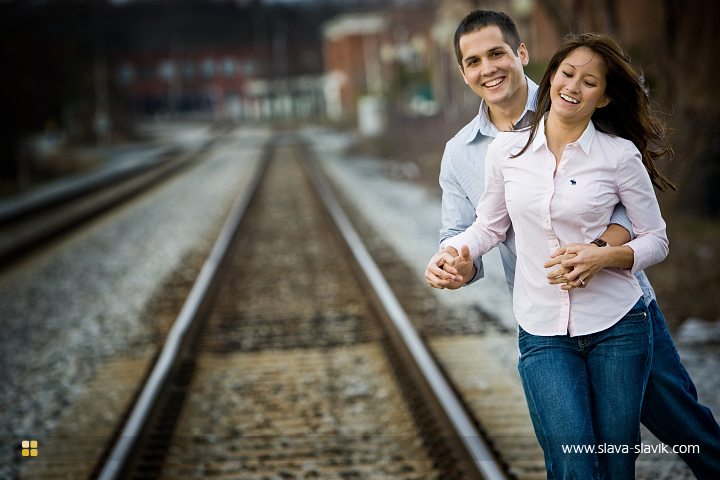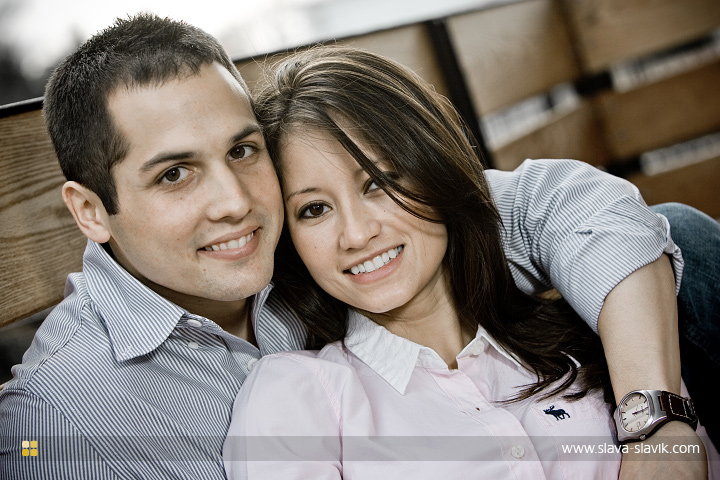 More photos from the session can be found in our engagement portrait portfolio, here.
Teresa and Chad get married on Oct. 3, 2009, in Marietta. We can't wait to be there!
.
---
---