How to Get the Best Possible Wedding Photographs
I put together this article based on experience I have gained as a wedding photographer on two continents. Before we launched our photography business in the USA in 2004, my husband and I photographed weddings in Europe, mainly in the Czech Republic. This made my view of and insights into US weddings and wedding photography after my arrival here more independent.
What's the biggest diference between US weddings and European ones? American weddings are generally shorter. They usually last six hours, whereas a typical wedding in Europe can take 12 hours or more, with guests arriving at the bride's home in the morning well before the service and leaving the reception at midnight. Several meals are served. I once witnessed a really wild wedding in Slovakia with 200 guests that lasted two whole days! Kids, meanwhile, don't get very involved, and there are no flower girls or ring bearers.
American weddings seem to be better organized with more strongly emphasized rituals—the first dance, toasts, the cutting of the cake, the bouquet toss, and grand-finale exit. An American bride pays much more attention to details, like the cake, invitations, decorations, the setup of the wedding venue, and matching colors for flowers, tablecloths and bridesmaids' dresses. I had never seen a garter toss before our first wedding in the USA.
Here are some things my experience has taught me that I can point out and recommend: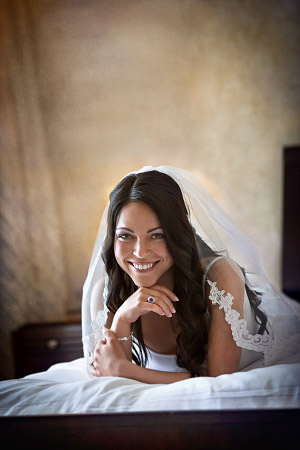 Choose a photographer you wouldn't mind having as a guest at your wedding.
You need to like his/her personality. The only way to ensure that is meeting your photographer beforehand. It's simple: you have doubts, you keep looking. That might sound obvious, but I am still amazed at how many brides meet their photographer for the first time on their wedding day. He/she comes as an "associate" working for another photographer or was hired over the internet because of a good portfolio. It is too late, however, if you find out the photographer does not match your vision once you meet them on the wedding day. Invest your time and meet your photographer before you hire them.
Build a rapport with your photographer.
All wedding photography textbooks advise photographers to establish a rapport with the bride and groom, to create a personal bond. You can help your photographer here by meeting them halfway! Show how much you care about your professional wedding photographs and show your trust in them. Tell your wedding party that you have hired a great photographer and ask them to cooperate. The best wedding photographs are always captured in a friendly atmosphere.
Walks: take your time.
Walking to the ceremony with your dad, leaving the ceremony with your loved one, and coming to a reception or a grand finale exit are important moments which provide for "must have" photographs that will certainly be included in your wedding album. Some brides and grooms like to run on all of those would-be walks. Please—walk s l o w l y. Don't even be afraid to stop completely. Let your guests look at you. Savor every tiny bit of what's taking place and give your photographer valuable time. I promise that life itself will reward you. This will not only let the photographer take more than just an ordinary picture of a walking couple, but also will enable close-ups that capture what you, your dad, or your new partner feel at those moments. Don't look down. Red-carpet stars never look down, and on your big day, you are that red-carpet star.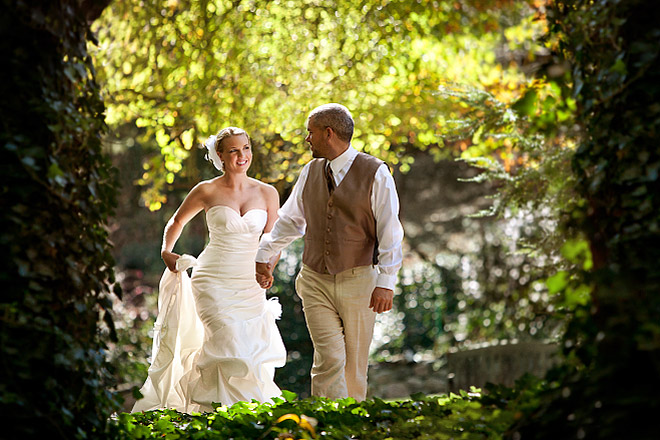 Group portraits should be done by one photographer only.
At many weddings, a professional photographer is "backed up" over his shoulder here by a family member with a digital camera. Multiple photographers usually divide a group's attention. Some guests' eyes will be on one photographer and some on the other, and all of them will look the worse for it—both in the photos by the pro and in those by the backup.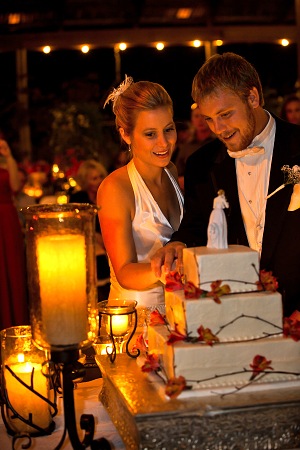 Don't put your cake right next to the wall.
Let the venue manager place your cake far way enough from the wall so that when cutting, you and your husband can stand behind it and face your guests, as well as your photographer. The farther from the wall, the better for flash lighting. In most cases, a photographer should be slightly to the side of where the bride is.
Time discipline always pays off.
Photography takes some of the time from your special day, especially if you've decided to include group portraits. A good photographer should not exceed the time planned for the group portraits; however, if somebody or something is missing, then the photographer must compromise. Leaving out the shot or waiting can, despite the photographer's best efforts, make people stressed, and then they'll look stressed in your shots.
It's your day, so enjoy it!
You've spent several months planning and preparing, and now your day has come. You have six or perhaps eight big hours in front of you. All that happens will be unique and memorable for you. Enjoy every minute of that short time. If something is missing, done in a different way, or not perfect, just relax and let it be—don't waste your time solving problems. Devote your thoughts to your family and friends, and to those who couldn't share their joy with you. A relaxed atmosphere will give your photographer much more space for his spontaneous creativity.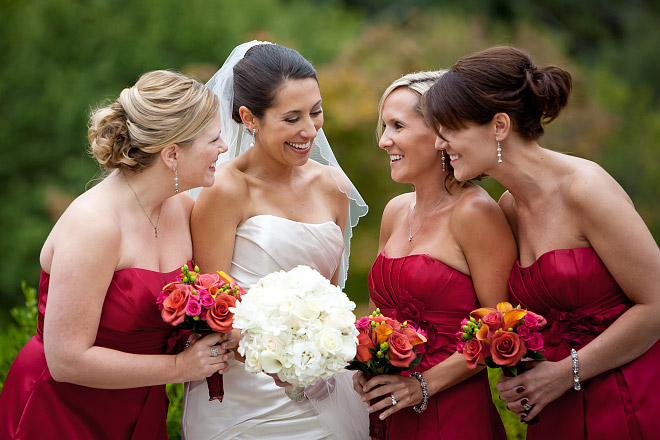 Make your ceremony special somehow.
Your minister is will play an important role in your wedding day. He can just make a short, impersonal speech on the one hand, or a stirring introduction to your mutual life as husband and wife on the other. I've noticed that the best services were provided by friends or family members that were somehow connected to the bride, groom, or their parents. Also, consider having the wedding DJ play a track that has special meaning for you. Your friends can sing a song, recite a poem, or read a story. I once photographed a very nice and touching ceremony during which the bride and groom read to each other their vows and promises. It was very intimate and unique and everybody could feel that in the air. The photographs from that ceremony, in turn, are simply stunning.
Think of the children!
Children tend to be overwhelmed by all the happenings during a wedding. There are so many things they've never seen before! That leaves them tired out, and sometimes stressed as well. Please don't push if they don't want to be in a group portrait. A photographer should have other solo photographs of children and can add them to the proper page in your album.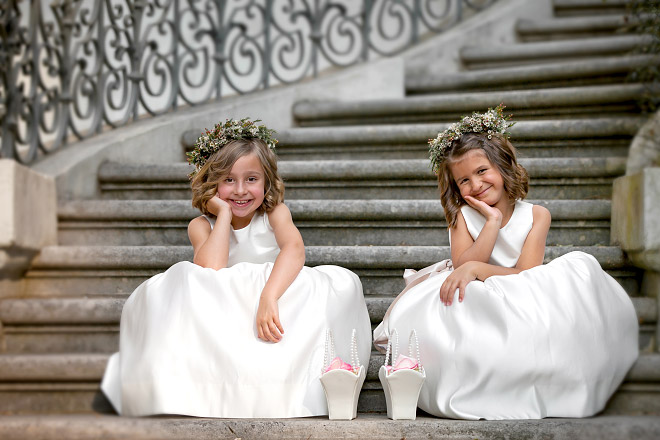 Communicate with your photographer.
A good photographer keeps his eyes alert nonstop. On the other hand, some brides may feel uncomfortable having somebody behind her back constantly checking what she is doing. Remember, the photographer isn't doing it because they're a jerk—they're doing it because that's a documentary wedding photographer's job! But the right photographer should recognize what's appropriate, and if they ever fail here, don't be afraid to tell them whenever you prefer having your own private time.
Choose a photo-friendly venue.
The best venues in terms of wedding photography are specialized venues that can hold both the ceremony and reception in one place and provide a variety of backdrops for portraits.

I hope this helps you out!
Sarah Slavik
Back to:
Wedding Photography Directory