Bracha and Daniel: Orthodox Jewish Wedding and Portraits in Lenox Park Atlanta
Although Bracha and Daniel live in Montreal, Canada, they flew into Atlanta for their wedding since most of their family lives here and were happy to host their outdoor ceremony and reception at their homes and properties.
The preparations went smoothly until we found out Hurricane Zeta was set to arrive in Atlanta the night before the Chuppah (ceremony) and reception tent were supposed to be set up. Fortunately, despite the initial foreboding forecast, the hurricane came through the city during the night, and the day of the wedding ended up being contrastingly sunny and peaceful.
Like most Jewish brides, Bracha took a lot of bridal portraits with me before all the functions began. I think you'll agree that she looked absolutely stunning in her beautiful dress and rocked her striking red lipstick in a way not many people can 🙂 Her Kabbalat Panim (bridal reception), where she greeted the female guests, was set on a secluded terrace decorated with white drapes so that Daniel wouldn't see her.
After a plate was broken by both mothers to symbolize the seriousness of the engagement, Daniel signed the ketubah (marriage license) and was escorted by both fathers to the bride to put on her veil, following one of the many Jewish wedding traditions, Bedeken, or veiling of the bride.
After the Chuppah, Bracha took off her veil and we headed to the nearby Lenox Park to take portraits of the newlyweds. The couple enjoyed their time together taking a stroll around the lake and across two romantic bridges in the park before returning to the reception.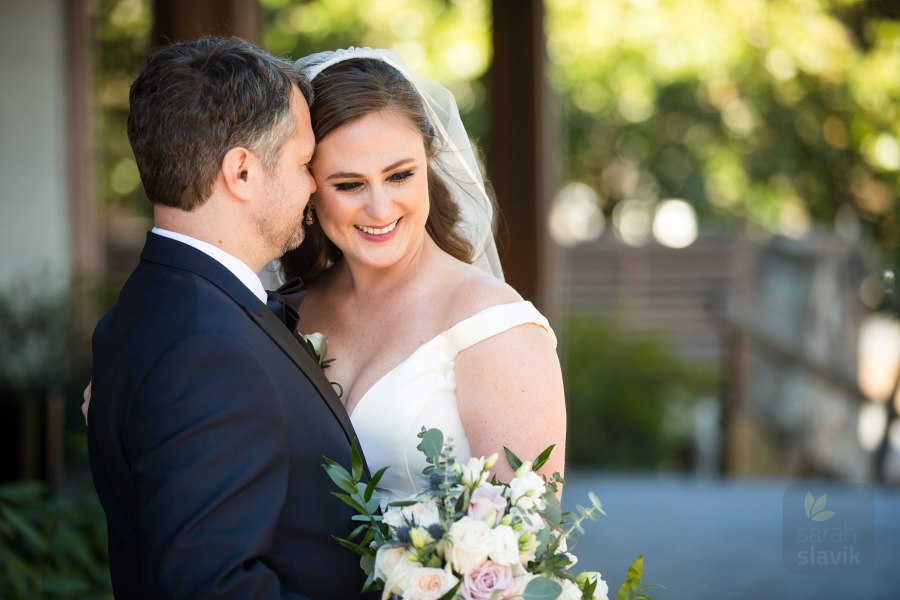 ---
---